DP World invests over $1 billion to diversify its supply chain business
January 11, 2018: Growing global trade opportunities, diversifying its business across the supply chain and exploring smart innovation technologies were some of the key strands of DP World%u2019s operations in 2017, which included over $1 billion in capital expenditure year-to-date. A series of acquisitions, technology tie-ups and sustainable business achievements all formed part of its […]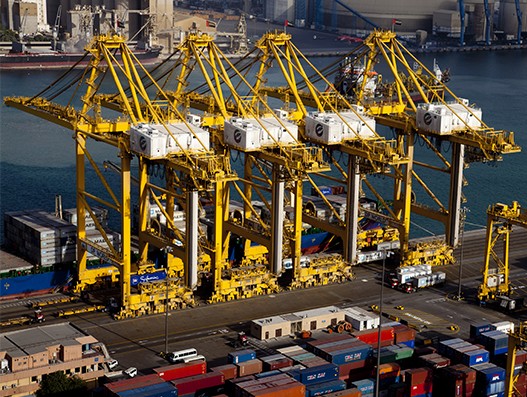 January 11, 2018: Growing global trade opportunities, diversifying its business across the supply chain and exploring smart innovation technologies were some of the key strands of DP World's operations in 2017, which included over $1 billion in capital expenditure year-to-date.
A series of acquisitions, technology tie-ups and sustainable business achievements all formed part of its activities that saw the global trade enabler expand its business horizons across the world.
DP World Limassol in Cyprus commenced a new cruise terminal. The work began on a new logistics centre in Kigali (Rwanda) and new terminal in Posorja (Ecuador).
Also in the Americas, DP World bought 100 percent ownership of Embraport in Brazil.
In Asia Pacific, DP World witnessed the consolidation of Pusan (South Korea), while in Africa it officially started operating DP World Berbera port (Somaliland) under a 30-year concession.
Sultan Ahmed Bin Sulayem, chairman and CEO of DP World Group said: "The recovery of global trade in 2017 has been stronger than expected, and we are proud to have outperformed market growth once again. We about to deliver approximately 10.0 percent growth in gross volumes for 2017, and look forward for growth in 2018."
"Notable landmarks, includes strengthening our partnerships in Brazil, Ecuador, Kazakhstan, Cyprus, Somaliland, India, Egypt and Mali with a range of infrastructure investments to enable global trade and connect countries to international markets. It was coupled with a series of acquisitions, such as the inclusion of Dubai Maritime City and Drydocks World to the Group's operations. We have also stepped up container handling productivity at our flagship Jebel Ali Port, by adding 1.5 million TEU to Container Terminal 3 (T3)," said Sulayem.
"Our activities are aimed at providing added value to our customers at further points in the global supply chain by growing our logistics, industrial parks and freezone operations and smart digital trade solutions. We have also ensured our sustainable business practices have progressed, joining the United Nations Logistics Emergency Teams (LET) partnership to support humanitarian disaster relief; supported development of Hyperloop technologies that can revolutionise the movement of goods across continents and winning the coveted Dubai Quality Award, evidence of our ongoing commitment to excellence in everything we do," added Sulayem.
"All of this happened to a backdrop of continued revenue growth, proof that we have a robust portfolio of businesses and a successful strategy to ensure the sustainable growth of our company," he said.