DP World commits to invest more in India; signs MoU with NIIF
<p style="text-align: justify;">May 05, 2017: Global marine and inland terminal operator DP World has committed a fresh investment of $1 billion in India to ride on the opportunities the country offers in the port-led and marine infrastructure development.</p> <p style="text-align: justify;">"We are very excited about the opportunities in India. We are not constrained for capital […]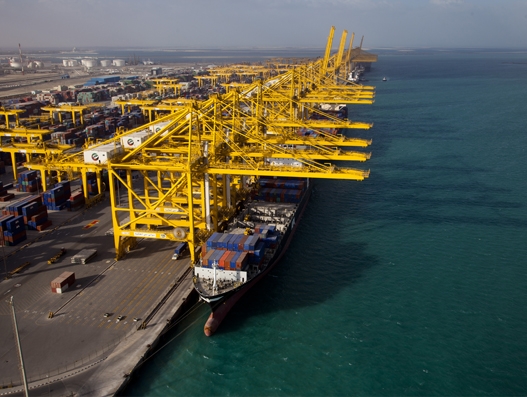 May 05, 2017: Global marine and inland terminal operator DP World has committed a fresh investment of $1 billion in India to ride on the opportunities the country offers in the port-led and marine infrastructure development.
"We are very excited about the opportunities in India. We are not constrained for capital given the right commercial and economic dynamics. We have pledged over a billion dollar investments here," said Sultan Ahmed Bin Sulayem, DP World's Group chairman and CEO. Sulayem was speaking on the sideline of India Integrated Transport & Logistics Summit 2017 in New Delhi.
At the summit, DP World signed a Memorandum of Understanding (MoU) with the National Investment and Infrastructure Fund (NIIF) to develop the logistics sector in India.
The agreement comes as a result of the visit to India in February 2016 of Sheikh Mohammed bin Zayed Al Nahyan, Crown Prince of Abu Dhabi and Deputy Supreme Commander of the Armed Forces of the United Arab Emirates and Sulayem. DP World had then announced that it was seeking opportunities in the country worth over $1 billion over the next few years. This will be aimed at development of port infrastructure of the Sagarmala project, creation of the Delhi – Mumbai Industrial Corridor, river transportation and cold chain storage, investing in port-led special economic zones, free trade zones, ICDs and cruise terminals.
While making his special address at the summit he compared India with China indicating that both countries have huge population but there is a big difference in the amount of cargo handled. "While China handles 100 million container cargo, India handles barely 10 million. We can help India augment its marine infrastructure as we have helped Dubai. Being one of the strongest emerging economies in the world, it offers immense potential for growth in maritime and inland trade," he said.
The Dubai-based operator, which has already invested over a billion dollars in expansion of its facilities here, said it is looking at several investments in India in the logistic sector and online transactions of customs services.
"We have expertise in logistics. We have done it throughout the world so we are excited to join hands with government to invest in this opportunity. It will involve policy, procedure, IT hardware, warehouses," he added.
He said that free trade zone in Dubai contributed 25 per cent of the country's GDP and DP World was expert in developing industrial parks and had developed a logistics park in UK and was ready to do the same here.
In his address Sulayem noted that DP World has invested in the development of five international gateway ports in India. There is also a great need to reach internal markets, invest in cold storage facilities and networks, as well as using coastal and inland waterways to increase efficiencies and lower costs.
He said by developing this transport infrastructure at existing ports, multi-modal transport including rail for freight and more use of waterways, there will be a direct economic impact benefiting manufacturing and agriculture sectors.