Double Ace Cargo lifted the Fate of the Furious
<p style="text-align: justify;">Apr 19, 2017: The sugar white beaches of the Caribbean island in Cuba set the perfect background for the latest series of the Fast and Furious Franchise that opened on April 14. Interestingly, the machineries, the vehicles and the other materials used in the making of the latest edition of "The Fate of […]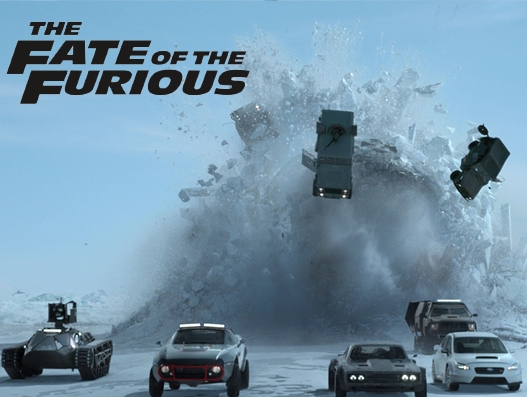 Apr 19, 2017: The sugar white beaches of the Caribbean island in Cuba set the perfect background for the latest series of the Fast and Furious Franchise that opened on April 14. Interestingly, the machineries, the vehicles and the other materials used in the making of the latest edition of "The Fate of the Furious" was moved into Cuba by X2 Elite Member Double Ace Cargo.
It is after over 50 years that a Hollywood Motion picture was shot in Cuba. And for an action movie like this, there required to move large consignments of material for the shooting purpose and entrusted Double Ace Cargo.
The logistics operation comprehended a plane with crew and camera equipment and gear, a ship with all the cars, trailers and mobile units, a plane with all the pyrotechnics and a plane with food supplies.
The Fast and the Furious is one of the highest grossing and longest running movie franchises in the world, and with the 8th edition, it has grossed over $3.8 billion in its 16 years of existence.
There was a chartered, the Höegh Inchon which is an exclusive Ro-Ro ship that was used to move all the cars, trailers and the massive special effects equipment.
A chartered Saab 340 (IBC - N661BC) was put into action to deliver food supplies for the crew members. Production Manager Carla Raij, said, "I went looking for a shipping company that was capable of the impossible, I found them in Double Ace Cargo. They made the experience easy. No task that we requested was too hard or unreasonable. They met every request with a solution. I could not have asked for more."
It was very challenging for the cargo operator because of the UN- imposed embargo on Cuba and had to overcome the regulatory challenges. The studios also needed a special permit from the US to work in Cuba along with a special permit to temporary import equipment to shoot on the island. Another major challenge faced was that they had to return all the equipment back to the US on time as the crew still had to continue their shoot in the States and were under a very tight schedule.
X2 CEO Richard Overton, commented, "Projects like this are what we like to see being shared and used by our members to promote their unique brands. I am very proud to see fellow X2 Members go above and beyond in every project they handle, no matter how big or complex."