DoKaSch Temperature Solutions and Air Europa sign master rental agreement
The agreement has been signed for the usage of temperature-controlled Opticooler packaging solutions. It has also opened up new direct routes between Europe and Latin America.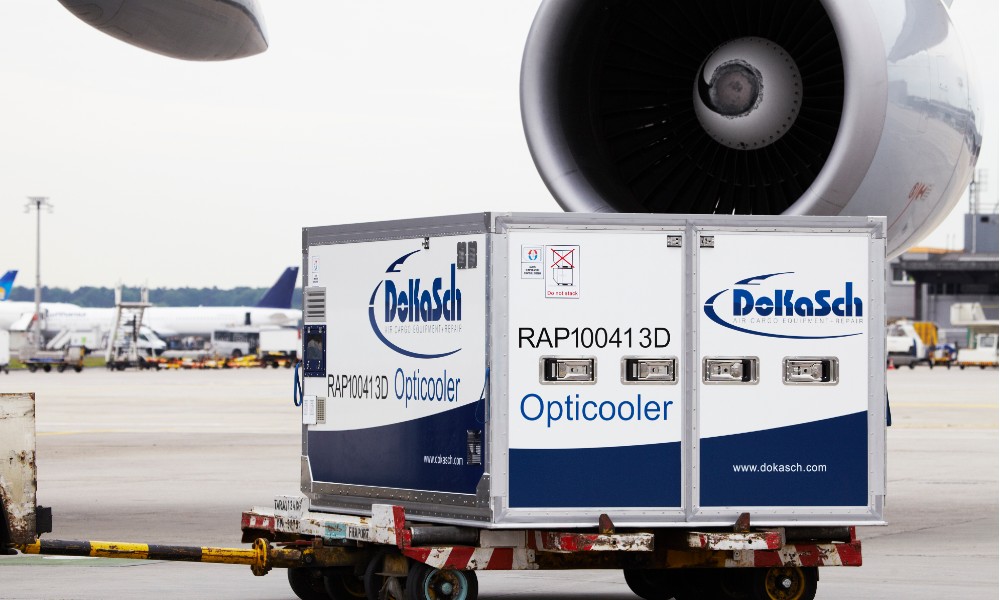 DoKaSch Temperature Solutions and Air Europa have signed a master rental agreement about the usage of the temperature-controlled Opticooler packaging solution. The collaboration opens up important new direct routes between Europe and Latin America. Until now, several destinations could only be reached by changeover flights from Europe. With the new agreement, forwarders and pharma producers now have new direct transport options, which is why the agreement is highly beneficial for global pharma logistics.
The Spanish airline based in Madrid offers flights within Europe, to Africa and the Americas and can in turn provide highly flexible services, which has become especially important in times of the Covid-19 pandemic. Most importantly, Air Europa is offering direct flights with wide-body aircrafts from Madrid to 21 destinations in Latin America. These include Asuncion (Paraguay), Montevideo (Uruguay), Quito and Guayaquil (Ecuador), Bogota and Medellin (Colombia), Santa Cruz (Bolivia), Recife, Sao Paulo, Fortaleza and Salvador (Brasil), Buenos Aires and Cordoba (Argentina), Lima (Peru), San Pedro Sula (Honduras) and Panama, among other destinations.
Since pharmaceutical goods are highly sensitive and require high standards when being transported, direct flights are always preferred by forwarders and pharma producers to avoid unnecessary risks. Air Europa will use DoKaSch's Opticooler, a highly reliable temperature regulated packaging solution. It comes in two sizes: The RKN version holds one euro-pallet, while the RAP version offers space for up to five euro-pallets. The Opticooler allows keeping the desired temperature level between two and eight degrees at all time, no matter the surrounding temperatures. It is equipped with batteries and only requires a power socket for charging.
"The destinations offered by Air Europa are an important addition to our network. While pharmaceutical products can be loaded onto trucks after they have arrived via planes, the road network and distances in these regions were not optimal for this, it simply takes too long," explains Andreas Seitz, managing director at DoKaSch Temperature Solutions. He adds, "For that reason, we looked for a partner who can offer steady direct connections to these destinations. Together with Air Europa, we can provide new important routes for life-saving pharmaceuticals."
Jordi Piqué, general manager at Air Europa Cargo, said, "At Air Europa we strive to offer the best service and we do so with the very best fleet. The agreement reached with DoKaSch Temperature Solutions gives us full assurance of being able to offer optimum transport of pharmaceutical products and those products that require controlled temperatures."