dnata to provide ground handling services to JFK Airport's T4 airlines
<p style="text-align: justify;">August 01, 2017: <a title="JFKIAT" href="http://www.jfkiat.com/" target="_blank">JFKIAT</a>, LLC. – company that operates Terminal 4 at John F Kennedy International Airport – recently has entered into an agreement with dnata to provide ground handling services at the terminal.</p> <p style="text-align: justify;">Beginning August 1, <a title="dnata" href="https://www.dnata.com" target="_blank">dnata</a> will coordinate ground handling services for a […]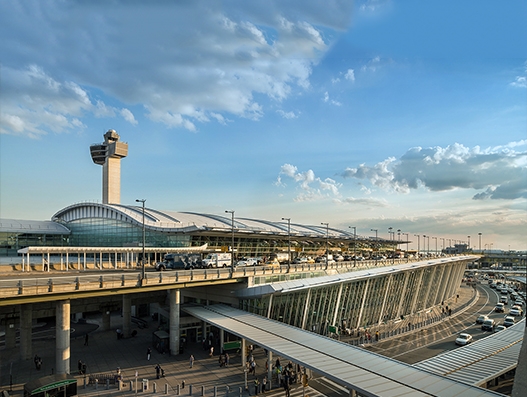 August 01, 2017: JFKIAT, LLC. – company that operates Terminal 4 at John F Kennedy International Airport – recently has entered into an agreement with dnata to provide ground handling services at the terminal.
Beginning August 1, dnata will coordinate ground handling services for a number of airlines at Terminal 4, including Etihad Airways, Volaris and Air Serbia, with combined annual turnarounds of more than 2,000 flights. To support this growth, dnata will invest $3 million for infrastructure and resources, creating more than 100 new jobs.
"This new license for dnata is the result of our consistent track record for delivering the highest quality to our customers. Our commitment to safety, meticulous on-time departure and service excellence, globally, in the USA, and in particular at the terminals we already operate in within JFK, were all contributing factors to receiving this permit," said David Barker, CEO, dnata USA. "We now have the opportunity to offer our award-winning ground handling services to all customers already operating at Terminal 4 and to further strengthen existing global relationships with our customers in this location", he added.
"Terminal 4 is continuously enhancing its operations in order to improve passenger satisfaction," said Gert-Jan de Graaff, president and CEO of JFKIAT, LLC. "With more than 21 million passengers each year, we are confident that this new partnership with dnata will further excellent services for our airline customers and a superior passenger experience for our travelers."
With 4,200 employees in 28 locations in the USA, the agreement will widen dnata's scope of operations in New York. Currently, the company operates at JFK's terminals 1, 7 and 8, as well as UPS and United States Postal operations.