dnata Singapore's wins eight new customers in 2015
Jan 01, 2016: dnata Singapore has taken on another year of challenges and has emerged a step ahead by winning eight new airline customers in 2015 operating in a perpetually time-critical environment at Singapore Changi Airport. Myanmar Airways International, Myanmar National Airlines and Bhutan Airlines have appointed dnata as their ground handler while Air New Zealand, […]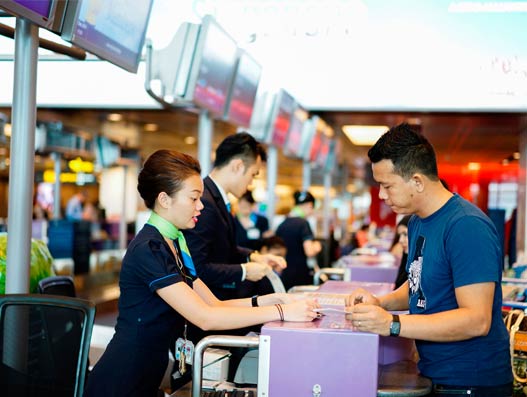 Jan 01, 2016: dnata Singapore has taken on another year of challenges and has emerged a step ahead by winning eight new airline customers in 2015 operating in a perpetually time-critical environment at Singapore Changi Airport.
Myanmar Airways International, Myanmar National Airlines and Bhutan Airlines have appointed dnata as their ground handler while Air New Zealand, Turkish Airlines and China Southern Airlines are using the company as their in-flight caterer. In 2016, dnata will provide technical ramp services to Japan Airlines and Etihad Airways will be the newest airline customer for passenger and ramp services in Singapore.
Mark Edwards, chief executive officer, dnata Singapore, believes that the success of the company rests on operating a customer-centric business model that delivers solid results in supporting its customers achieve their objectives. This is complemented with careful tactical planning and resource management. dnata Singapore has succeeded on the merits of being more flexible, more responsive and listening to the customer's requirements more, and the new airline customer partnerships attest to the effective strategy.
"While we know that price is a determining factor in selecting a ground handler, our strategy is to focus on being more agile, more responsive to changes to fit the requirements with more tailored solutions for our airline customers. Keeping an eye on quality service delivery has differentiated us to our airline customers. This opportunity to serve eight new customers is a testimony that we are going in the right direction. Everybody in the company thinks of the customer's needs first and that is the approach that we will continue to take," said Edwards.
Each year, dnata Singapore interacts with over three million passengers, moves more than 250,000 tonnes of cargo, safely handles some 40,000 flights and prepares over four million inflight meals.
Passengers departing from Changi International Airport Terminal 1 now have a new premium lounge option at dnata's 200-seater pan-Asian, Singapore-influenced lounge. Launched in November 2015, this is the air services provider's latest product offering in Singapore.
dnata Singapore also operates an award winning lounge at Terminal 3, which was recently named the World's Best Independent Airport Lounge at the SkyTrax 2015 World Airline Awards. In addition, the company's focus on quality and service excellence has been recognised by airline customers, including Air China's Best Caterer Award 2015 and Jetstar International's Caterer of the Year in 2014.
Globally, dnata operates in 75 countries across six continents and is one of the world's largest air services providers offering ground handling, cargo, travel, and flight catering. Established in 1959, dnata ensures the aviation industry operates smoothly and efficiently in 103 airports across the Middle East, Europe, Asia Pacific, Africa and South America.