dnata Singapore opens maintenance facility at Changi Airport
July 10, 2017: Air service provider, dnata Singapore has opened a new maintenance base at Singapore Changi Airport. The facility was inaugurated by Coordinating Minister for Infrastructure and Minister for Transport, Khaw Boon Wan. The new 6,900 square meter maintenance base is located next to the dnata Cargo Centre within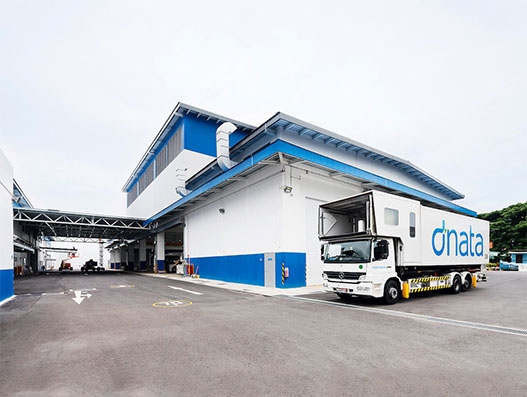 July 10, 2017: Air service provider, dnata Singapore has opened a new maintenance base at Singapore Changi Airport. The facility was inaugurated by Coordinating Minister for Infrastructure and Minister for Transport, Khaw Boon Wan. The new 6,900 square meter maintenance base is located next to the dnata Cargo Centre within the Changi Airfreight Centre and can handle an average of more than 9,000 repairs and maintenance activities annually.
Minister Khaw said, "Changi Airport is a complex organisation with many service partners. While airlines and immigration counters provide direct contact with travellers, much more work behind the scenes to jointly deliver the Changi Experience, such as food caterers, luggage handlers, cleaners and repair mechanics. There are many such unsung heroes and heroines whose services passengers often take for granted. dnata is one such partner. Among many initiatives, they have been working closely with us to raise productivity and operational efficiency. We are therefore delighted with dnata's new investment for its ground handling operations. It will enhance the delivery of its services, thus contributing to the Changi Experience."
"In an effort to future proof our business, it's crucial that our infrastructure and support services keep up with the growth of dnata Singapore's business. To maintain the standards, this new maintenance base is important in ensuring that our fleet of GSE runs smoothly and efficiently. We need to keep up with increased pressure on our equipment and find innovative and resource-light ways to repair and maintain our GSE, as their use goes up. With this new facility, I believe we can meet the increased demand seamlessly," said Mark Edwards, chief executive officer of dnata Singapore.
The new maintenance base has many advantages over the current facility, which commenced operations over 36 years ago. The new facility boasts an additional 1,000 square meters of space and is equipped with new equipment and technology that will triple its handling capacity. dnata Singapore's current fleet of more than 320 motorised and 1,200 non-motorized ground service equipment (GSE) will be serviced at the new maintenance base.
The new maintenance base is planned to accommodate the current volume of maintenance and repair work with space for future expansion, with 66 percent increase in work pit, 53 percent increase in repair bays, 50 percent increase in washing bays spaces. Flow is also an important factor to reduce congestion of GSEs constantly moving in and out of the maintenance base.
The maintenance base also has new features such as underground diesel tanks with dispensing pumps, high overhead cranes with a bigger capacity to handle all types of equipment, a dumb waiter lift for spare part movement to maximise storage space and increase productivity and a centralised oil dispensing and collecting system. This new technology will increase the efficiency of staff working on repairing the equipment to decrease the downtime.