dnata obtains IATA's CEIV Fresh certification at Changi Airport
dnata has been awarded IATA's Centre of Excellence for Perishable Logistics (CEIV Fresh) certification at Singapore Changi Airport.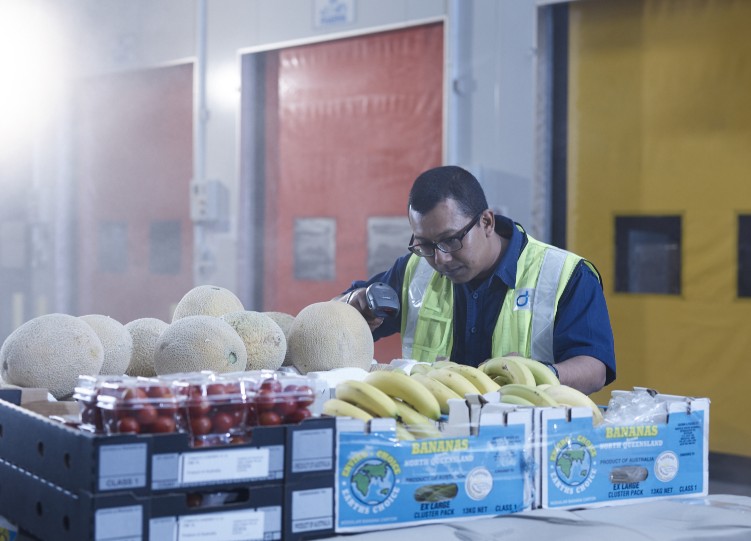 dnata has been awarded IATA's Centre of Excellence for Perishable Logistics (CEIV Fresh) certification at Singapore Changi Airport.
The CEIV Fresh programme meets requirements primarily based on the IATA Perishable Cargo Regulations (PCR) which combines professional regulatory and operational input from industry and government experts.
Sam Gould, dnata Singapore's head of cargo, said, "There is an increasing demand for safe air transportation of temperature-sensitive goods. We constantly invest in infrastructure, training and process improvement to ensure that these delicate products reach the end-customer in perfect condition. IATA's CEIV Fresh certification demonstrates the quality and reliability of our services, and supports Changi Airport's positioning as the preferred cargo hub for time-, and temperature-sensitive shipments."
dnata operates a state-of-the-art, 1,400 square metres pharma and perishable handling centre at Changi Airport, which is capable of processing 75,000 tonnes of temperature-sensitive goods annually. It enables dnata's cargo team to offer an uncompromised temperature-controlled handling and storage solution to airline customers in Singapore.
dnata's cool chain facility was designed and built with flexibility and unique product handling requirements in mind, taking advantage of the latest cold storage technologies and designs. The temperature-controlled areas in the facility are modular, enabling teams to manage changing handling demands with dedicated climate control capability. A web-based monitoring system is also in place to facilitate real-time management of all areas. The cool chain facility enables dnata to provide its customers at Changi with a one-stop audit trail of all consignments whilst being processed through the facility.
To ensure seamless delivery of temperature-sensitive goods between the warehouses to the aircraft, dnata has recently launched two 'cool dollies' in its operations. Providing temperature-controlled storage from -25°C up to +25°C, the cool dollies mitigate risk of temperature deviations and contamination.
dnata offers a range of solutions to fast-track time-sensitive imports. The company's services include priority clearance at its cargo centre and expedited deliveries to its customers' warehouse facilities within the Changi Airfreight Centre / Airport Logistics Park Singapore (ALPS).
In addition to the CEIV Fresh certification, dnata holds IATA's Center of Excellence for Independent Validators in Pharmaceutical Logistics ('CEIV Pharma') accreditation which demonstrates its ability to move pharmaceutical products under the strictest standards across its operations.
dnata has also earned th ISO 9001:2015 certification for cargo handling services, and been awarded Halal certification by Majlis Ugama Islam Singapura (Muis) for a special storage room in its Coolchain facility.