dnata invests in new cargo facility at Adelaide Airport
Feb 28, 2017: dnata has opened a new airside cargo facility at Adelaide Airport that will provide convenient and flexible storage options for cargo in the South Australian market. The 1500 square meter facility has the capacity to handle up to 80 tonnes of cargo per day and will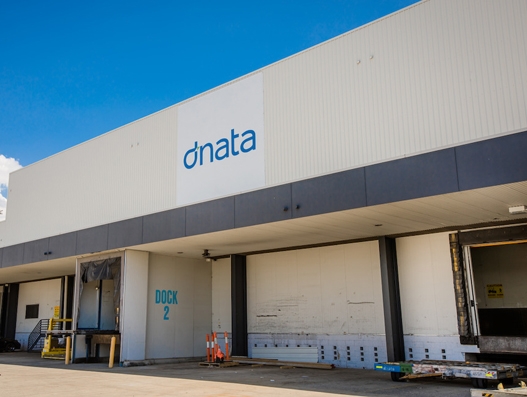 Feb 28, 2017: dnata has opened a new airside cargo facility at Adelaide Airport that will provide convenient and flexible storage options for cargo in the South Australian market.
The 1500 square meter facility has the capacity to handle up to 80 tonnes of cargo per day and will provide cargo storage for both export and import products. Previously, dnata supported the South Australian cargo market from a 400 square meter off airport facility, that included interstate trucking services.
Developed from an existing cold store facility, dnata's new cargo facility is designed to support future growth for both new and existing airlines to meet increasing demand for South Australian exports and imports. The facility has the ability to provide faster cargo handling, is fully OTS and TSA accredited for security screening, and includes refrigerated and ambient temperature product options.
Our customers have been calling for an airside facility and we are pleased to be able to meet this need. It has been a significant investment for us and we are committed to growing our business in Adelaide by opening this tailor made, expansive airside facility, said Daniela Marsilli, CEO, dnata Australia.
The insulation in the walls of the storage facility is nearly 25cm in width, ensuring the temperature within the general area of the facility remains between 15 to 25 degrees Celsius, while the freezer rooms are able to hold cargo at as low as minus 18 degrees.
The facility meets Customs, quarantine and office of transport security regulations, and will see dnata located the closest to the passenger terminal and new freighter apron at Adelaide Airport, enabling quick movement of cargo.
The investment and development of the facility has already seen dnata increase business in Adelaide, currently servicing Qatar Airways, China Southern Airlines and Virgin Australia.
This new facility will be dnata's fourth largest facility in Australia and will help to increase the company's national footprint which currently includes cargo facilities in Sydney, Melbourne, Brisbane, Perth and Darwin.