dnata awarded IATA CEIV pharma certification at DWC
Nov 7, 2019: dnata, cargo handler, has obtained IATA's Center of Excellence for Independent Validators in Pharmaceutical Logistics (CEIV Pharma) certification at Dubai World Central (DWC). The company's Dubai International (DXB) facility has already been certified by IATA for CEIV Pharma. The pharma handling processes have been certified at both DXB and DWC demonstrating 'the […]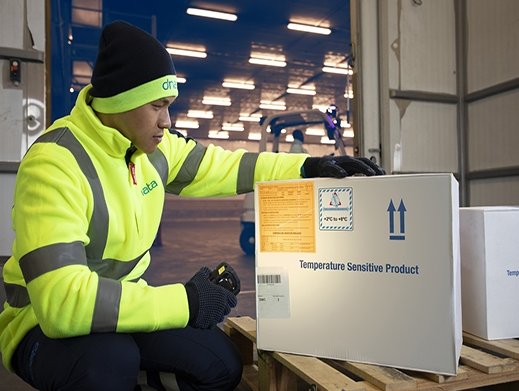 Nov 7, 2019: dnata, cargo handler, has obtained IATA's Center of Excellence for Independent Validators in Pharmaceutical Logistics (CEIV Pharma) certification at Dubai World Central (DWC).
The company's Dubai International (DXB) facility has already been certified by IATA for CEIV Pharma.
The pharma handling processes have been certified at both DXB and DWC demonstrating 'the company's ability to move pharmaceutical products under the strictest standards across its operations in the UAE'.
The DXB and DWC facilities are equipped with the latest technologies, according to dnata.
The cold storage areas in the cargo centres are modular, enabling teams to manage changing handling demands with dedicated climate control capability. Web-based monitoring systems are also in place to facilitate real-time management of all areas, added the company.
Furthermore, to ensure seamless delivery of temperature-sensitive goods from the warehouse to the aircraft, dnata launched 'cool dollies' in its operations.
In recent years dnata has significantly invested in infrastructure and equipment to enhance its pharma handling capabilities.
The company's facilities at both DXB and DWC were designed with flexibility and unique product handling requirements in mind, taking advantage of the latest technologies.
Bernd Struck, senior vice president, UAE Cargo & DWC Airline Services, dnata said: "Air cargo has been playing an increasing role in the transportation of temperature-sensitive cargo, including pharmaceutical products. We constantly enhance our operations to meet the growing demand, and invest in cutting-edge technologies to provide the highest possible value to our customers."
Glyn Hughes, Global head Cargo, IATA said: "Improving industry logistics networks to achieve supply chain excellence increasingly requires transparency and cooperation amongst all supply chain partners to provide the high quality services customers demand to ultimately safeguard patient safety."
In the FY 2018-19, dnata handled 3,130 tonnes of pharmaceutical products at the two Dubai airports.