DHL to ship remote controlled helicopters for Shenzhen Youkeshu Technologies
<p dir="ltr" style="text-align: justify;">Mar 23, 2017: DHL Global Forwarding will transport remote controlled helicopters, parts, and other hobbyist items this year for Shenzhen Youkeshu Technologies, a major Chinese consumer electronics exporter.</p> <p dir="ltr" style="text-align: justify;">The deal will see DHL establish a dedicated 24/7 freight control tower in Shenzhen to manage Shenzhen Youkeshu Technologies' shipments of […]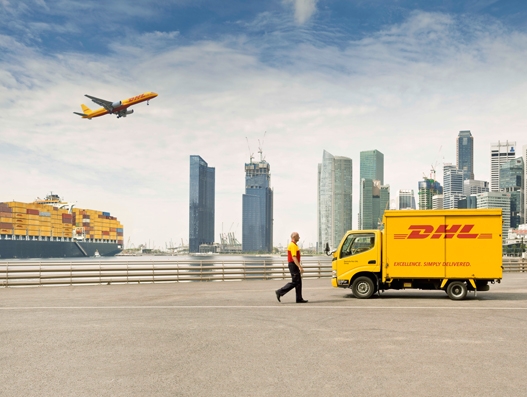 Mar 23, 2017: DHL Global Forwarding will transport remote controlled helicopters, parts, and other hobbyist items this year for Shenzhen Youkeshu Technologies, a major Chinese consumer electronics exporter.
The deal will see DHL establish a dedicated 24/7 freight control tower in Shenzhen to manage Shenzhen Youkeshu Technologies' shipments of remote controlled helicopters to more than 100 different countries; as well as providing air, sea, and rail freight services to critical hubs in Asia, Europe, and the United Kingdom.
Steve Huang, CEO, Greater China, DHL Global Forwarding, said, "The consumer electronics business requires logistics providers to quickly and efficiently handle fragile shipments en masse, and we're looking forward to applying our global freight network to Shenzhen Youkeshu's extensive set of suppliers, customers, and remote-controlled products that continue to grow every day."
Marpo Wang, vice president, Shenzhen Youkeshu Technology, said,"With more than 100,000 square metre of warehouse storage for around 100,000 SKUs from 4,000 different suppliers, we needed a solutions provider who could not only provide a wide range of forwarding modes and routes, but also manage our complex space and delivery requirements in an effective and timely manner."
Under the new deal, DHL staff will also work closely with Shenzhen Youkeshu Technologies' product and trade lane teams to develop bespoke forwarding services for its e-commerce division, one of the company's fastest growing channels for overseas sales.
"E-commerce has brought significantly more complexity to how we manage factors like shipment volume, transit time, and cargo ready dates, demanding a great deal of agility to accurately meet constant swings in demand. DHL's expertise and dedicated personnel will play a major role in developing and adapting our strategy for B2B and B2C e-commerce fulfillment in overseas markets, particularly as we continue to expand our product range with new designs for drones and other unmanned aerial vehicles," Wang added.