DHL to serve the Inspired Pet Nutrition contract sustainably and economically
February 19, 2020: DHL Supply Chain scores a contract with pet food manufacturer Inspired Pet Nutrition (IPN), beating a competitive tender. DHL Consumer Network, part of the DHL Network Logistics and Transport business will be delivering the contract. The Consumer Network is a national network of shared user warehouse and transport services to FMCG companies. […]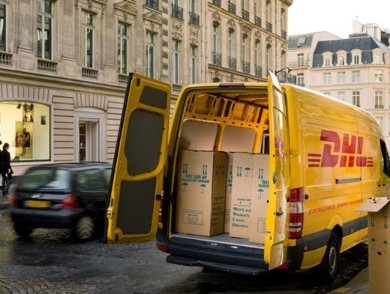 February 19, 2020: DHL Supply Chain scores a contract with pet food manufacturer Inspired Pet Nutrition (IPN), beating a competitive tender. DHL Consumer Network, part of the DHL Network Logistics and Transport business will be delivering the contract.
The Consumer Network is a national network of shared user warehouse and transport services to FMCG companies. Typically referred to as 'primary distribution', the DHL teams work to consolidate loads from customers into the major retailers throughout the UK and Ireland, lowering road miles, CO2 and empty running, resulting in lower costs and significant operational efficiencies owing to collaboration opportunities.
The contract, appointed in 2019, extends DHL's existing relationship with IPN. It includes managing the movement of 220,000 pallets annually to major UK retailers, as well as shunting activity at IPN's site in Thirsk, with reduced operation of two shift patterns, five days a week.
Ian Clough, managing director network logistics and transport at DHL Supply Chain said: "Our five-year contract extension represents a great vote of confidence in our offering and we're thrilled to be building on the great work we've already been doing with IPN by bringing them into the DHL Consumer Network."
The Consumer Network allows businesses to access a warehousing and distribution network that they might otherwise not be able to, bringing significant cost and efficiency savings. It also means consolidated loads and lower road miles, reducing emissions and overall environmental impact.