DHL survey finds companies in Asia Pacific place more importance on green transport than other regions
Nov 30, 2018: The latest DHL Supply Chain assessment on factors impacting ground transportation logistics and how industry is adapting to the new frontier of solutions available, released on November 30, tells us that companies in Asia Pacific place more importance on green transport than other regions do. Titled "The Logistics Transport Evolution: The Road […]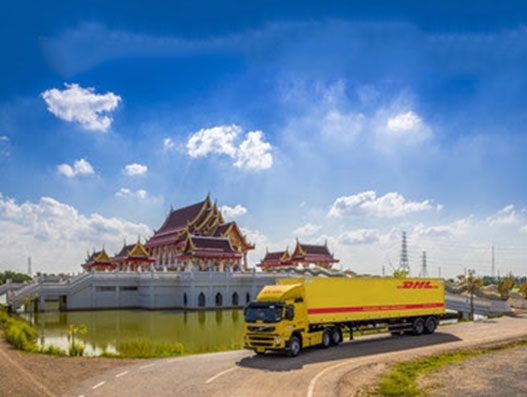 Nov 30, 2018: The latest DHL Supply Chain assessment on factors impacting ground transportation logistics and how industry is adapting to the new frontier of solutions available, released on November 30, tells us that companies in Asia Pacific place more importance on green transport than other regions do.
Titled "The Logistics Transport Evolution: The Road ahead", DHL's survey found that a whopping 75 percent of respondents from the region believe electric vehicles will have a significant impact on transport in the next two years, compared to the global average of 53 percent. This is further backed up by 82 percent of respondents from Asia Pacific stating that they need help navigating legislation around mandatory carbon reporting, second only to North America.
Sean Gillespie, head of Transport, DHL Supply Chain Asia Pacific said: " Green Freight Asia (GFA) is a network of Asian freight companies working together to improve fuel efficiency, reduce CO2 emissions, and lower logistics costs across the entire supply chain. It rewards companies that demonstrate a commitment to the adoption of green freight practices through its voluntary green certification program, the GFA Label programme. DHL is a founding member of GFA."
Two trends will have a significant impact on transport in Asia Pacific — the rise of e-commerce, seen as a trend of significant impact in 3-5 years by 78 percent of Asia Pacific respondents compared with 69 percent globally, and the increasing urbanisation of populations, deemed by 71 percent of Asia Pacific respondents to be key in 1-2 years, versus 61 percent globally. Combined, these will see ever-greater demands on supply chain service providers to manage increasing congestion and pollution, while simultaneously satisfying consumers' service requirements.
To counteract these challenges, DHL has been investing ahead of the curve in order to serve customers better. Some examples of these investments include Transport Management Centers that provide more real-time information to improve resource optimization and end-to-end visibility for customers, as well as the opening of a Global Solutions Design Center in 2017 to better support teams of Regional Solutions Designers around the world.
Gillespie added: "The results of the research reaffirm what we already know — technology is enabling a huge disruption of our industry, and transport in particular. AI and Big Data are seen by Asia Pacific respondents as the trend with the biggest impact in the next couple of years; in fact, 67 percent already incorporate them in their business in some way. I believe that DHL's research and innovations complement this drive well — we will help our customers manage the increasingly complex and challenging issues and requirements, while optimizing their costs."
"Another added advantage we bring to the table is our global outlook — we are often able to connect suppliers' distribution channels directly with retailers; this is thanks to our scale and synergies which our customers may not otherwise be able to leverage on their own," Gillespie concluded.
The report used the data from research by Lieberman Research Worldwide, LLC (LRW).