DHL Supply Chain to use robots for order fulfilment
Apr 06, 2017: Deutsche Post DHL Group will begin a pilot test of using a collaborative, autonomous robotics solution within the life sciences sector at a facility in Tennessee in the next two months. The robots, called LocusBots from Locus Robotics, are being tested as a picker companion for piece picking order fulfilment in the warehouse.
LocusBots work collaboratively and safely alongside warehouse staff, helping to quickly locate and transport pick items, so pickers don't have to push carts or carry bins.
Adrian Kumar, vice president, Solutions Design, DHL Supply Chain North America, said, "We believe it's critical to identify and implement these types of advanced technology solutions in the warehouse so we can seamlessly improve our customers' supply chains. DHL Supply Chain's initial implementation of this pilot program within the life sciences sector will inform the potential for broader deployment across different parts of our business. This is a natural evolution of our robotics program."
The pilot rollout will utilise different picking strategies with the LocusBots in the warehouse. It will also assess the robot's ability to communicate with the picker and the warehouse management system, how it navigates the warehouse and its overall versatility. The autonomous robot solution is expected to connect seamlessly within DHL Supply Chain's existing warehouse infrastructure.
Rick Faulk, CEO, Locus Robotics, said, "It's especially gratifying to see the extent to which our offering is proving its worth in a wide range of warehouse environments. We've designed an easy-to-deploy, highly scalable solution that can improve the operating metrics for mid-size clients, as well as global powerhouses. We're excited to partner with DHL Supply Chain on this initial deployment."
You may also like:-
---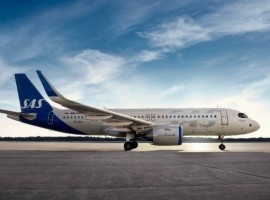 Air Cargo
Logistics
The IATA appointed independent assessment focuses on the quality assurance processes, operational and technical innovation, risk management, and the preservation of all relevant shipment data along the entire logistics chain.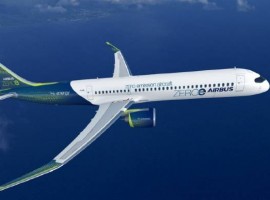 Aviation
In order to tackle these challenges, airports will require significant hydrogen transport and refueling infrastructure to meet the needs of day-to-day operations.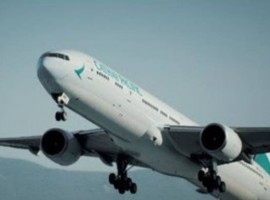 Air Cargo
Flight CX8800 will be operated by a reconfigured Boeing 777-300ER passenger aircraft instead of Cathay Pacific's go-to ultra-long-haul freighter, the Boeing 747-8.