DHL Supply Chain names first female managing director in Europe
DHL Supply Chain in Poland names Monika Duda as the company's first female managing director in Europe. Assuming the role on Sep 1, Duda replaces Piotr Okurowski.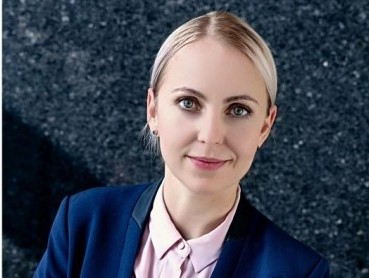 DHL Supply Chain in Poland has appointed Monika Duda as the company's first female managing director in Europe. Assuming the role on September 1, Duda replaces Piotr Okurowski, who is taking on a new role as the managing director for DHL Supply Chain Slovakia.
As managing director, Duda will take responsibility for the overall supply chain business and management of various multinational and large local customers with a total workforce of more than 4000 employees in Poland.
With over 13 years of experience in the international business environment, Duda is highly skilled in in supply chain management and business development.
Duda was involved in logistics projects for many international companies in the retail, and e-commerce industries such as IKEA, Carrefour, Auchan, Hutchinson, and P&G. She also held the position of associate director in the industrial department of Cushman & Wakefield and was responsible for building and managing relationships with key clients and business partners. More recently, Monika became a partner at M4 Real Estate, a role in which she combined knowledge of processes in the supply chain with experience and knowledge in the field of industrial real estate.
"I'm thrilled to be joining DHL Supply Chain team that has currently been named a Worldwide Leader in the 2020 Third-Party Logistics. I am also very excited to bring more diversity to the DHL Supply Chain Poland organization and I look forward to being able to contribute actively and creatively to the further development of DSC while leading the company through its next phase of growth," said Duda.
"The business in Poland includes various local and multi-national customers who expect world-class service from us and currently have more than 4000 full-time employees in more than 20 sites. We are excited to have Monika onboard to lead and direct the team to ensure we deliver on our customer promise through successful implementations, driving innovation, and striving for excellent quality at all times. Her passion and results driven approach, will be invaluable in driving the business forward," says Andries Retief, CEO Central and Eastern Europe DHL Supply Chain.
Monika's appointment marks a great step towards diversity and having women assuming roles of leadership in the logistics industry. Through doing this, DHL Supply Chain also confirm its commitment to changing the logistics industry to be a more inclusive environment. Her unique experience in logistics and real estate is highly valued and will further enhance the position of DHL Supply Chain Poland as a market leader.