DHL starts Europe-Asia rail service for Less-Than-Container Load customers
Sep 25, 2018: In order to meet continuously increasing demand for rail freight capacity on the "New Silk Road", DHL Global Forwarding, part of the Deutsche Post DHL Group, has introduced a new less-than-container load (LCL) service from Duisburg, Germany, to Chengdu, China. The service is introduced mainly for shippers who are shipping general cargo. […]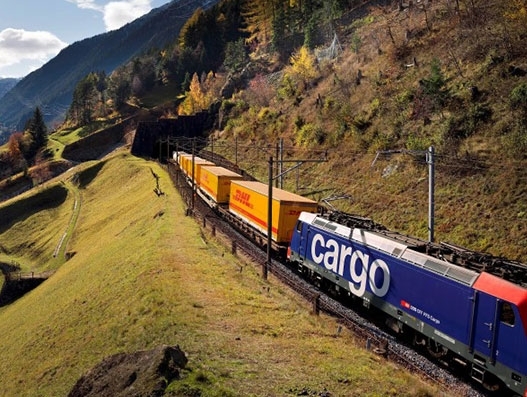 Sep 25, 2018: In order to meet continuously increasing demand for rail freight capacity on the "New Silk Road", DHL Global Forwarding, part of the Deutsche Post DHL Group, has introduced a new less-than-container load (LCL) service from Duisburg, Germany, to Chengdu, China.
The service is introduced mainly for shippers who are shipping general cargo. With a lead time of up to 29 days door-to-door between the main economic areas, DHL Global Forwarding connects Europe and China faster than by sea and at more reasonable costs than via air freight.
"With the extension of our service by a weekly DHL LCL rail service ex Europe, we are offering our customers a transport solution for LCL shipments from all over Europe to China. This allows also exporters of smaller volumes a reliable and proper planning of their supply chains. What has long been standard for air, sea and road transport is now also available for rail. We are filling an important gap and continue to expand our product portfolio to suit all shipment sizes with planned departure schedules for West- & Eastbound directions," states Thomas Kowitzki, head of China Rail, Multimodal Europe, DHL Global Forwarding.
Mostly shippers from the Automotive, Manufacturing & Engineering and Chemical sectors are leveraging the capabilities provided by the new Silk Road to ship everything from spare parts, components, and raw materials up to finished goods. However, with the increasing use of the rail services the demand for less-than-container load (LCL) solutions has also increased.
The new DHL LCL service enables reliable supply chain planning while helping to meet ad hoc orders or production needs.