DHL Parcel partners with POST Luxembourg in parcel shipping
June 04, 2018: Parcel delivery giant DHL Parcel has added POST Luxembourg as part of the DHL Parcel Europe parcel network. Both the companies have entered into strategic partnership on cross border parcel shipping. The mail and telecommunications company will become part of the DHL Parcel Europe parcel network, which offers a standardised parcel service […]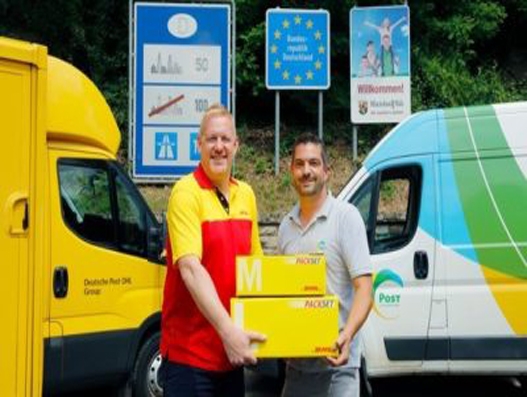 June 04, 2018: Parcel delivery giant DHL Parcel has added POST Luxembourg as part of the DHL Parcel Europe parcel network. Both the companies have entered into strategic partnership on cross border parcel shipping.
The mail and telecommunications company will become part of the DHL Parcel Europe parcel network, which offers a standardised parcel service throughout Europe, with new functionalities for parcel deliveries and returns. Parcel Connect is the name of this service, which is being offered by DHL Parcel in cooperation with other parcel service providers in Europe and orchestrated by DHL Parcel.
In June, POST Luxembourg will become the official partner for Parcel Connect in Luxembourg.
Initially, the services offered will only cover delivery of parcels from Europe to Luxembourg (import). The cooperation with POST Luxembourg will allow the DHL Parcel Europe network to benefit from improved transit times to Luxembourg and to gain access to the country's largest network of service points and parcel stations.
In a second phase, POST Luxembourg will also offer export services from Luxembourg (Parcel Connect Export).
"With POST Luxembourg as a new strategic partner, we are able to offer a service for Luxembourg that is even better tailored to the needs of B2C e-commerce customers," says Achim Dünnwald, CEO of DHL Parcel. "This extends our proven 'Parcel Union' partnership model to ten partners in 14 countries, in its third year of existence. In other markets too, we are continuing to work on gaining 'local heroes' as partners and on expanding our harmonised Parcel Connect service throughout Europe."
As Hjoerdis Stahl, deputy managing director of POST Luxembourg and director of POST Courrier explains: "On average, around 9,000 parcels from Europe arrive at our national sorting center. Thanks to Parcel Connect, we are able to offer our customers an even better service and hope to further increase this volume," she continues.
"The cooperation with DHL Parcel, and as a member of the DHL Parcel Europe network, also emphasises the positioning of POST Luxembourg in the logistics area, in which we see good opportunities for growth."
Parcel Connect was introduced by Deutsche Post DHL in 2014 to significantly simplify, extend, and accelerate the shipping of parcels in Europe. Today, 26 countries belong to the DHL Parcel Europe network.