DHL opens China Rail Competence Centre in Stuttgart
<p style="text-align: justify;">May 15, 2019: DHL Global Forwarding has opened a central China Rail Competence Centre in Stuttgart, Germany to ensure the more efficient and customer-friendly coordination of ever-growing freight volumes transported between Germany and Asia by the rail freight service.<br /><br />"Rail freight volumes between Germany and Asia have increased 10-fold in just one […]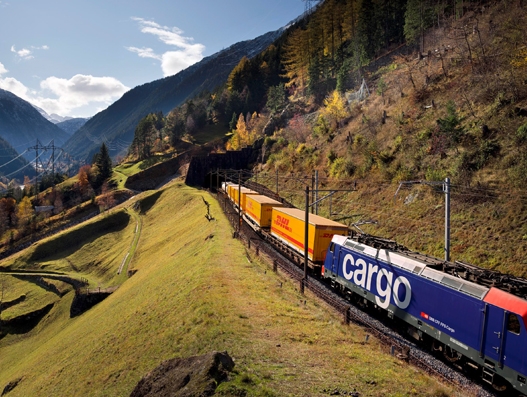 May 15, 2019: DHL Global Forwarding has opened a central China Rail Competence Centre in Stuttgart, Germany to ensure the more efficient and customer-friendly coordination of ever-growing freight volumes transported between Germany and Asia by the rail freight service.

"Rail freight volumes between Germany and Asia have increased 10-fold in just one year. In order to meet ever-increasing demand, the onus is on us to grow, optimise processes and create synergies. It is for this very reason that we decided to establish a central China Rail Competence Centre," states Volker Oesau, CEO, DHL Global Forwarding Germany and Central Europe.

DHL Global Forwarding's German-based China Rail team has been expanded both in terms of freight handling and customer service. The experts in the Stuttgart Rail Competence Center primarily provide support to German customers in the automotive, technology, mechanical engineering and retail sectors. They are developing appropriate multi-modal transport solutions and coordinating end-to-end transport processes, from collection, export and transit formalities, and the Euro-Asian rail service, right through to customs clearance in the land of arrival and delivery by truck or combined rail transport. State-of-the-art track and trace systems facilitate transparent shipment tracking - with temperature information if desired. The team is also developing tailored security concepts specifically for very high quality goods.

In total, DHL Global Forwarding offers 15 rail connections, equating with seven door-to-door rail transports per week, between Germany and the Far East. The trains follow the course of the trans-Kazakh western corridor and the trans-Siberian northern corridor with a dense network of rail hubs in all the major economic centers in China, Taiwan, Japan and South Korea. Here, customers can choose from DHL Railconnect products for less than container load (LCL) shipments, full container load (FCL) shipment products from DHL Railline and temperature-controlled rail services. Pre-carriage and onward carriage is offered by truck or combined rail transport based on the urgency of the respective shipment.

"Both the re-gauging of wagons necessitated by different track sizes and transit handling at all border crossings is perfectly timed and runs seamlessly," explains Volker Oesau. "The introduction of the standardized CIM/SMGS waybill has simplified rail transport procedure and minimized the administrative effort entailed at border crossing points."

The document is recognised by customs authorities and it facilitates the faster clearance of goods transports as part of a simplified rail transport procedure under Community law. The waybill can be used for both wagon load traffic and combined transport, and dispenses with the transcription of documents at border crossings between two legal jurisdictions.