DHL inks RMB 5.5 billion supply chain deal with China's SF Holding
Oct 29, 2018: On October 26, Deutsche Post DHL Group has inked RMB 5.5 billion (approximately EUR 700 million) deal with China's SF Holding, a leading premium logistics service provider in the country.
Based on this ten year strategic partnership, the global logistics provider will transfer its supply chain operations in China to SF Holding. The transaction involves the supply chain business in Mainland China, Hong Kong and Macau, herein after referred to as 'China'.
This has no bearing on Deutsche Post DHL Group's business activities in international express, freight transport and e-commerce logistics solutions in China.
SF Holding will have access to Deutsche Post DHL Group's best-in-class supply chain services, management expertise, transportation and warehousing technology. The co-branded organisation will operate under the leadership of Yin Zou, the current CEO, Greater China of DHL Supply Chain, along with his existing management team.
This strategic partnership will allow Deutsche Post DHL Group to continue to participate in the fast-growing Chinese supply chain market.
"The joint capabilities of Deutsche Post DHL Group and SF Holding will create a unique platform to meet the need for a high quality end-to-end supply chain provider in China. SF Holding's local market expertise in China has real advantages for our customers across all industries including technology, healthcare, retail, automotive, and e-commerce," said Frank Appel, CEO Deutsche Post DHL Group.
"SF Holding has been actively expanding its business-to-business (B2B) capabilities and pursuing different strategic partnerships to grow SF Holding into a truly integrated logistics solutions provider that delivers best-in-class services for our clients. This partnership agreement will strengthen our capability in providing supply chain services to a diverse realm of industries and allow us to bring world-class management expertise into our supply chain business operations, enabling us to further understand and tailor to our customer needs," said Dick Wong, chairman, SF Holding.

You may also like:-
---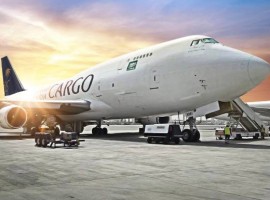 Air Cargo
The company said the new aircraft will boost the cargo and supply operations and help meet the significant surge on the demand for medicine, medical and preventive equipment and other similar goods.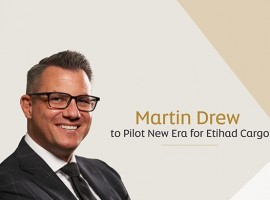 Air Cargo
Etihad Aviation Group has promoted Martin Drew to the role of managing director – Cargo and Logistics. Drew will assume the position on November 1.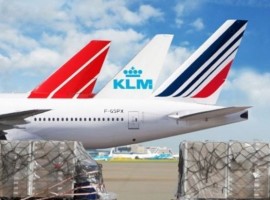 Covid-19
The additional cold room (COL), with temperatures ranging from +2 degrees Celsius to +8 degrees Celsius, will provide the capacity required to handle Covid-19 vaccines.