DHL Express Birmingham centre receives TAPA certification
Aug 27, 2018: DHL Express has been awarded the Transported Asset Protection Association (TAPA) security certification for its Birmingham Service Centre in the UK. With this certification, the Birmingham site becomes the company's 300th TAPA-certified site. This independent recognition confirms that DHL Express has implemented the highest security standards for transporting shipments through the supply […]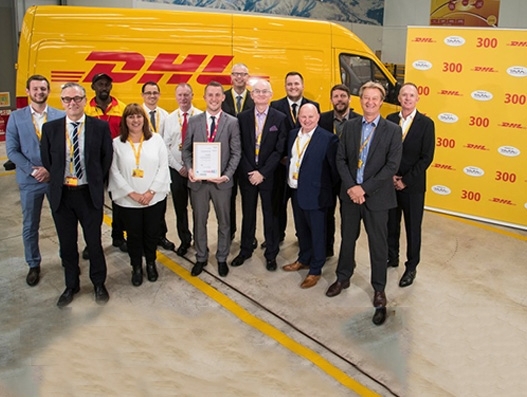 Aug 27, 2018: DHL Express has been awarded the Transported Asset Protection Association (TAPA) security certification for its Birmingham Service Centre in the UK.
With this certification, the Birmingham site becomes the company's 300th TAPA-certified site.
This independent recognition confirms that DHL Express has implemented the highest security standards for transporting shipments through the supply chain.
Adrian Whelan, head of Global Security for DHL Express commented: "Operating in more than 220 countries and territories, DHL Express is the most international company in the world, and security has always been a top priority for us. Although we always had our own internal security standards for many years, we are convinced that it is important to have security standards independently verified and certified, mainly for our customers, so that they know their valuable shipments are in safe hands. Since certifying the first facility which was Penang Gateway in Malaysia in 2001, we are now very proud to complete the certification of the 300th facility," And he summarizes: "It is all about the customer and their needs - security is not a nice to have, it is a must have!
Ian Wilson, CEO DHL Express UK, says: "We view security as a competitive advantage and our customers tell us that the security is critically important to them. With state of the art access control, CCTV and alarm systems, the Birmingham facility meets the highest levels of security specifications.
"With 300 certified TAPA Level A and B sites, DHL Express is the global industry leader with the number of TAPA certified facilities. The accredited facilities now span 82 countries, with 96 DHL Express facilities located in Europe, 87 in Asia-Pacific, 25 in China, 43 in the Americas, 30 in Sub Saharan Africa and there were 19 certificates obtained in the Middle East and North Africa," added Wilson.
"More and more customers are asking their logistics partners if their facilities are TAPA certified because it is the security benchmark they trust. This is why the level of TAPA certifications in the EMEA region is at its highest-ever level in our 20-year history and growing every month. We expect to see more companies following the example set by DHL Express," stated Thorsten Neumann, chairman of TAPA EMEA.