DHL eCommerce launches new Hong Kong facility
Mar 15, 2017: DHL eCommerce has launched new Fulfillment Centre in Hong Kong, to cater to the growing demand for cross-border products in Asia Pacific particularly from the Greater China region.
The new Fulfillment Centre will allow e-tailers to move their goods closer to their end customers, responding to their demands of quick and easy delivery.
This Centre adds to its global fulfillment network in US, Mexico, India, Europe and Australia.
"Consumer expectations for a quick and accurate delivery are the same across the world, and merchants must understand the importance of providing an outstanding delivery experience for their customers, in order to get them back to shopping on their website," says Zhi Zheng, managing director, Greater China, DHL eCommerce.
"Cross-border e-commerce is expected to grow to USD 1 trillion by 2020, and with approximately 40 percent of China's online consumers buying foreign goods, linking foreign e-tailers with consumers in Greater China with an efficient fulfillment service is crucial."
"The future growth of e-commerce lies in cross-border sales, and the key to a borderless digital economy is efficient logistics and fulfillment," says Malcolm Monteiro, Asia Pacific CEO, DHL eCommerce.
"Our new Hong Kong facility adds huge value to our global fulfillment network, catering to the strong inbound growth observed particularly in the Greater China region. This will simplify inventory management and last-mile delivery for retailers, ultimately facilitating their quick and easy global expansion."
The centre's design is primed to accommodate three key features of an ideal fulfillment system, accommodating a front-end integration with a range of popular marketplaces and webshop platforms alongside multichannel order management, as well as last-mile solutions for quick and accurate deliveries. With a focus on cost-effectiveness throughout the entire process, all of the center's services operate on a pay-per use model with no capital spend or fixed costs.
Photo: DHL eCommerce - Employees encoding items at the Shenzhen Distribution Centre
You may also like:-
---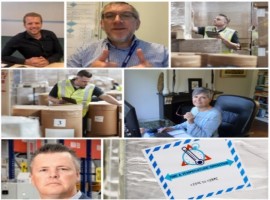 Air Cargo
Covid-19
Amsterdam Airport Schiphol's Pharma Cargo Community is collaborating to ensure the temperature-controlled supply chain is ready for the safe and efficient transportation of Covid-19 vaccines.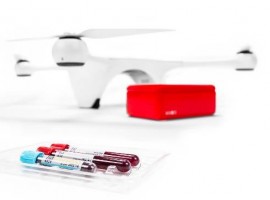 Drones
Through this partnership, Matternet will conduct a joint research project with JAL in Japan, as the company continues to expand its commercial business globally.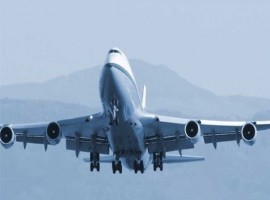 Air Cargo
DSV has now added an additional two 747 freighters to its Europe-Asia cargo air bridge with an extra weekly inbound departure from Shanghai and the new Hong Kong-Luxembourg route.