DHL customers can now ask Amazon's Alexa for their shipment updates
May 15, 2017: DHL Parcel is expanding its customer service to include a new voice-activated information service. Effective immediately, DHL customers can query Amazon's digital smart speaker "Alexa" for information on their parcel's current whereabouts.

By activating Alexa's DHL Parcel "skill" via the Alexa app, users can ask their Amazon Echo or Echo Dot smart speaker to provide information on their shipment status, for example: "Alexa, ask DHL where my parcel is".

The voice-controlled interaction with Alexa is part of DHL Parcel's service strategy to continually improve the customer experience.

"We want to continually expand and improve service levels for our customers, so of course we're going to take a close look at any new and innovative technologies available. As an innovation leader in the industry, this is the standard we set for ourselves," says Michaela Lukas, who heads DHL Parcel's customer service for private customers.

"Voice enabled technologies, including hands-free interaction with online apps, will become more and more prevalent in the future."

Based on user feedback, the new voice-controlled service will be enhanced later this year to include information on outlet locations, opening hours, products and prices.
You may also like:-
---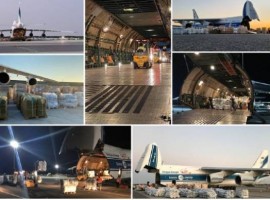 Air Cargo
As the operation has been organised by the Austrian Federal Ministry of Interior, in the framework of the Union Civil Protection Mechanism (UCPM), the costs for the transport are co- financed up to 75 per cent by the European Commission.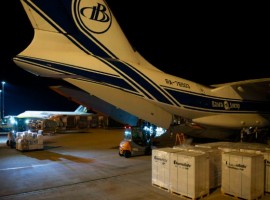 Air Cargo
Freight volumes handled at Europe's fifth-largest air cargo hub, Leipzig/Halle Airport, grew significantly in August. The volume of air freight rose by 12.7 percent to approximately 109,048 tonnes.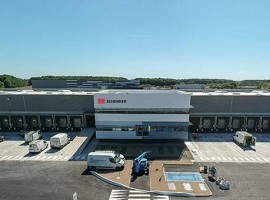 Logistics
In order to reduce its ecological footprint, DB Schenker has equipped the new Orleans building with the latest technologies such as LED lighting, and maintains its premises without chemicals.