DHL Aviation opts for Descartes' Global Air Messaging Gateway
DHL Aviation in Brussels has selected Descartes' Global Air Messaging Gateway as its preferred platform to standardise electronic messaging with its global customer base, including major freight-forwarding organisations, other airlines, postal service operators and express courier companies, as well as ground handling agents (GHAs).

DHL will also deploy Descartes Air Shipment Management (ASM)™ to simplify its electronic document management for air shipments, and Descartes AEI™, an on-demand solution, to collect, prepare and submit the required advance electronic information for global air cargo security filings to a growing range of countries worldwide.

Based upon the Descartes Global Logistics Network™ (Descartes GLN™), Descartes' Global Air Messaging Gateway solutions help carriers, like DHL Aviation, speed connectivity to trading partners, monitor shipment status in real-time, and communicate timely status updates to forwarders, GHAs and consignees. An industry-leading solution for multimodal, inter-enterprise electronic data exchange, the Descartes GLN provides members with a wide array of value-added services that span the entire shipment management process including contract management, freight booking, shipment tracking, and security filings.

"We're pleased to expand our relationship with DHL, adding DHL Aviation to the growing list of carriers using Descartes' solutions to enhance air freight communication with supply chain participants," said Jos Nuijten, VP of Network Integration Strategy at Descartes. "For over 20 years, Descartes has helped carriers across the globe shift to more electronic processes and we remain committed to advancing solutions to further automate and improve communications in the air cargo industry."

You may also like:-
---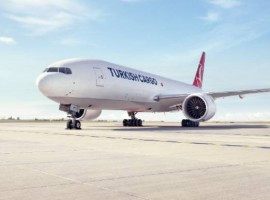 Air Cargo
Continuing its technological investments, the software reduces the error rate at its business processes as well as the costs while improving the employee productivity among other aspects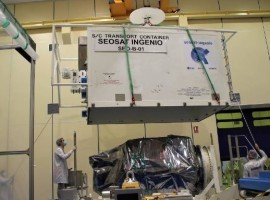 Aviation
SEOSAT-Ingenio is the first Spanish satellite with optical technology, developed primarily by the Spanish space industry led by Airbus in Spain as the prime contractor.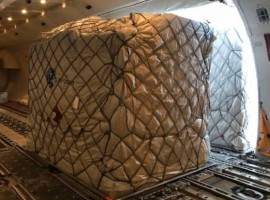 Logistics
Weekly direct flights will depart from Shanghai (PVG) every Monday and from Amsterdam (AMS) each Sunday to service for a post-COVID resurgence in demand during what is traditionally a fourth quarter peak season.