DHL appointed ground handler for easyJet at Bristol and Manchester airports
Nov 1, 2018: British low cost airline easyJet has appointed DHL to manage its ground handling operations at Manchester and Bristol airports, in addition to London Gatwick. From February 2019, DHL will be responsible for managing the ground handling for approximately 700 flights per week from Bristol and 500 from Manchester. DHL will take over […]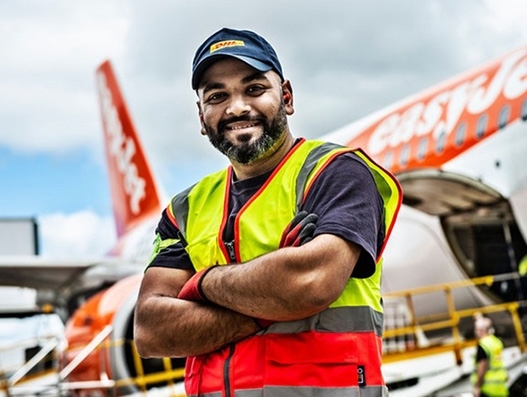 Nov 1, 2018: British low cost airline easyJet has appointed DHL to manage its ground handling operations at Manchester and Bristol airports, in addition to London Gatwick.
From February 2019, DHL will be responsible for managing the ground handling for approximately 700 flights per week from Bristol and 500 from Manchester.
DHL will take over responsibility for delivering core customer service and logistics operations including passenger arrival and bag-drop, baggage sortation, boarding gate marshalling, aircraft loading and unloading, as well as management of other service providers across the two airports.
easyJet is the largest airline operating out of Bristol Airport and offers more seats to popular destinations such as Spain, Portugal and Greece than any other airline, as well as connections across the UK.
Currently the second largest airline at Manchester Airport, carrying 19.5m passengers since operations began, easyJet is focused on growing its presence, with five new destinations added this summer and new investments for customers, such as auto bag drop, the first unmanned system in the airport.
Alberto Santamarta, head of Ground Ops UK and Europe at easyJet said: "We're delighted with how the DHL partnership has developed at London Gatwick. The team has implemented valuable changes that have enhanced the experience for our customers and improved our punctuality."
Martin Willmor, managing director, UK&I, DHL Supply Chain added: "Bristol and Manchester airports are strategically key for easyJet so we recognise the importance of working in partnership to optimise performance. We're looking forward to onboarding our new colleagues and implementing changes to enhance operations and the travel experience for easyJet customers."
DHL took over ground handling operations for easyJet at London Gatwick in November 2017. In this time the company has invested in new 480 pieces of new equipment to improve on-time performance and reduce carbon emissions, and implemented a colleague engagement and training programme which has significantly reduced staff attrition.