DFW Airport to increase perishable handling capabilities with new cool chain facility
Feb 03, 2017: Dallas Fort Worth International (DFW) Airport soon will begin installing a cold chain facility that will be operated by AirLogistix USA and is expected to be operational this summer.
The state-of-the-art transfer facility will give DFW the ability to precisely control warehousing temperatures for shipments of pharmaceuticals, flowers and fresh foods.
"There are tremendous growth opportunities for domestic and international cargo customers to ship perishables through DFW to 180 markets," said John Ackerman, executive vice president Global Strategy and Development at DFW.
"Today, we handle 66 percent of the air cargo from Texas, and our cargo tonnage increased by more than 8 percent over last year and is up 18 percent this year. This new facility will increase our handling capabilities and open new doors for all our cargo and logistics partners to ship high-value, temperature and time sensitive products through DFW."
DFW handles more than 794,600 US tonnes of air freight, which is shipped to destinations all over the world. Fourteen dedicated freighters serve 22 major cargo hubs throughout Asia, Europe, and North America from DFW.
Valuable belly cargo capacity is also available to more than 200 global destinations on the 26 passenger airlines that serve the airport.
"Dallas Fort Worth is a natural choice for us to further develop AirLogistix USA 'middle mile' on-airport perishables handling services. The DFW gateway has the advantage of being located in the central US, which helped drive our expansion into North Texas," said Ray Brimble, President and CEO of Lynxs Group, owner of AirLogistix USA.
"We look forward to working with all airlines that serve DFW. Our facility will be available to distributors and forwarders who need to keep their perishable and temperature sensitive goods cool during shipping, with particular emphasis on transit through the airport. We are ready to get started at DFW."
DFW Airport produces over $37 billion in economic impact for the North Texas region and more than 50 percent of that is attributed to cargo.
You may also like:-
---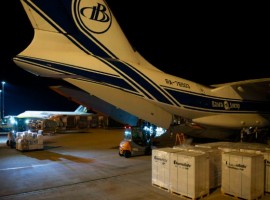 Air Cargo
Freight volumes handled at Europe's fifth-largest air cargo hub, Leipzig/Halle Airport, grew significantly in August. The volume of air freight rose by 12.7 percent to approximately 109,048 tonnes.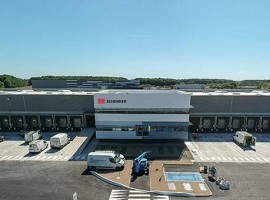 Logistics
In order to reduce its ecological footprint, DB Schenker has equipped the new Orleans building with the latest technologies such as LED lighting, and maintains its premises without chemicals.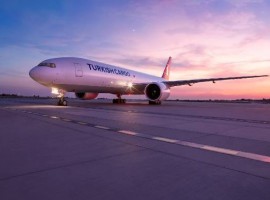 Air Cargo
Turkish Cargo increased its global market share to 5.4 per cent from 3.9 per cent by accomplishing a growth by 67 per cent within the first half of 2020 thanks to its special cargo operations it has been maintaining by building up a global air bridge.