Deutsche Post DHL Group and Gavi forge global partnership to improve vaccine supply chain
<p id="yui_3_16_0_ym19_1_1484738398734_18557" class="yiv1691983472MsoNormal" style="text-align: justify;">Jan 18, 2017: Deutsche Post DHL Group and Gavi, the Vaccine Alliance, have announced a global partnership to help improve vaccine supply chains in Gavi-supported countries. Over the next three years, the new partnership will be vital in helping to provide countries with efficient supply chain solutions to improve health care […]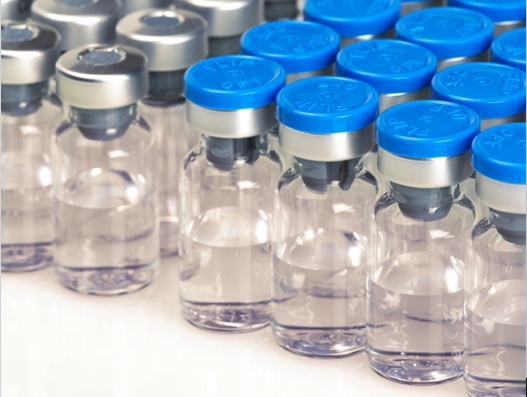 Jan 18, 2017: Deutsche Post DHL Group and Gavi, the Vaccine Alliance, have announced a global partnership to help improve vaccine supply chains in Gavi-supported countries. Over the next three years, the new partnership will be vital in helping to provide countries with efficient supply chain solutions to improve health care delivery.
Kenya is one of the first countries to benefit from the new partnership, announcing a new initiative with DHL, the logistics unit of Deutsche Post DHL Group. Together Gavi, DHL and the Kenyan Ministry of Health will test a dedicated transportation management solution for the efficient distribution of vaccines throughout the East African country.
Incorporating a control tower called a Transport Support Hub, to better manage and coordinate third-party transport carriers and the use of DHL's own global transportation network, the solution will improve the speed and reliability of vaccine deliveries to hospitals, clinics and medical professionals in the country.
Seth Berkley, CEO of Gavi, said, "Robust vaccine supply chains are a vital part of building strong health systems, so that children, parents, and communities can be reached wherever they live with life-saving vaccines," he said. "DHL's expertise in healthcare delivery and its footprint in sub-Saharan Africa will help the partnership develop and test new innovative solutions aimed at increasing the health impact in Gavi-supported countries."
This project aligns directly with Gavi's private sector engagement strategy, which seeks to build a cluster of a private sector partners to address critical bottlenecks to immunisation coverage and equity in Gavi-supported countries. By focusing the skills, expertise, and technology of the private sector on the immunisation supply chain, data quality, and demand generation, Gavi aims to accelerate progress and achieve lasting impact.
Deutsche Post DHL Group's new engagement with Gavi is guided by the Shared Value proposition - the notion that Deutsche Post DHL Group and Gavi can partner to contribute to society and the environment while, at the same time, contributing to the success of Deutsche Post DHL Group's business.