Deutsche Post DHL Group aims to reduce logistics emissions to zero by 2050
April 29, 2017: The world's leading mail and logistics company, Deutsche Post DHL Group, rolls out the ambitious plans for the current year with a target to raise operating profit from EUR 3.5 billion to around EUR 3.75 billion in 2017. The Group's medium-term goal is to increase EBIT by an annual average of more than 8 percent between 2013 and 2020. "2016 was an excellent year for us, and we have a clear idea of what the future of logistics will look like. We are investing in expanding our network and in technology. We are working in a focused and connected way - and we will continue to grow," said CEO Frank Appel at the Annual General Meeting in Bochum.
In his speech, he stressed upon the fact that the global trade would continue to grow despite mounting protectionist tendencies. According to Appel, in 2008, the Group had set itself the target of improving carbon efficiency by 30 percent by 202 over the 2007 baseline. "We achieved the goal in 2016 - four years ahead of time. We are proud of this. But now is the time to move forward with even larger strides."
The group is aiming to reduce logistics-related emissions to net zero by 2050. To achieve this, the group will use four specific interim targets to that are to be reached by 2025. A) The company intends to increase its carbon efficiency by 50 percent against 2007 levels. b) Local air pollution emissions will be reduced by using the environmentally-friendly pick-up and delivery solutions, including bicycle delivery and e-mobility options, for 70 percent of its own first and last mile services. c) More than 50 percent of sales will incorporate green logistics solutions. D) The Group will engage 80 percent of its approximately 510,000 employees around the world on environmental issues with special GoGreen training sessions and will collaborate with partners to plant one million trees each year. With this, Appel said, Deutsche Post DHL Group would be making its contribution to limit global warming to less than two degrees Celsius.
Appel re-affirmed the Group's aspiration to also set standards in a digital world. In the long term, the companies that are successful will be those that seize change as an opportunity and deploy new technologies intelligently, he said. All divisions are focusing on consistently leveraging growth opportunities - particularly through the sustained growth in online commerce. The company has set the goal of being the market leader in e-commerce-related logistics.
The company in the AGM had decided to pay a dividend of EUR 1.05 per share. There is an increase of EUR 0.20 over the previous year's level.
Also, the Board of Management was again authorised to buy back shares totalling as much as 10 percent of the existing share capital. The Annual General Meeting also once again authorised the issue of bonds with warrants, convertible bonds or income bonds as well as profit participation certificates in the aggregate amount of up to EUR1.5 billion.
You may also like:-
---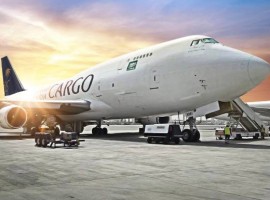 Air Cargo
The company said the new aircraft will boost the cargo and supply operations and help meet the significant surge on the demand for medicine, medical and preventive equipment and other similar goods.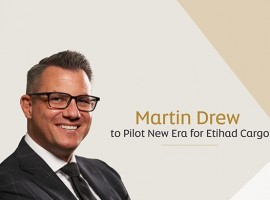 Air Cargo
Etihad Aviation Group has promoted Martin Drew to the role of managing director – Cargo and Logistics. Drew will assume the position on November 1.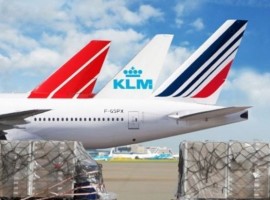 Covid-19
The additional cold room (COL), with temperatures ranging from +2 degrees Celsius to +8 degrees Celsius, will provide the capacity required to handle Covid-19 vaccines.