Deutsche Bahn profits improve in H1 2017
<p style="text-align: justify;">Jul 28, 2017: Deutsche <a title="Bahn" href="http://www.bahn.com/" target="_blank">Bahn</a> AG has reported broad based growth for the first half of 2017. In logistics segment, DB Schenker generated growth across the board, and especially in air freight (up 11.4 percent) and ocean freight (up 8.9 percent). Contract logistics grew again as well, raising its revenues […]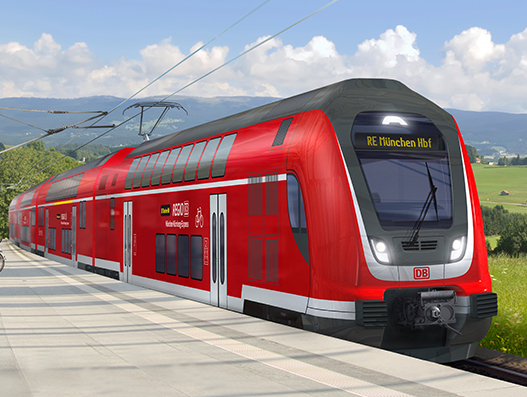 Jul 28, 2017: Deutsche Bahn AG has reported broad based growth for the first half of 2017. In logistics segment, DB Schenker generated growth across the board, and especially in air freight (up 11.4 percent) and ocean freight (up 8.9 percent). Contract logistics grew again as well, raising its revenues by 5.7 percent to nearly EUR 1.3 billion.

The company set a new patronage record in its long distance segment, transporting over 68 million people in the first half of the year, a year-on-year increase of 1.6 million, or 2.4 percent. Total revenues at DB rose by EUR 1.0 billion, or 5.2 percent, in the first six months of 2017, to nearly EUR 21.1 billion.

Adjusted earnings before interest and taxes (EBIT) rose by 17.1 perccet to EUR 1.18 billion.

"Our figures from the first half of the year show that we are on the right track. Zukunft Bahn, our multi-year quality improvement program, is raising quality, and our customers are rewarding us for that. Our progress here is one of the reasons we chose to raise our revenue and profit forecasts for 2017," said Dr Richard Lutz, CEO, Deutsche Bahn.

Lutz was pleased with the positive trend in on-time rates in DB's long distance segment, but noted that DB also faced challenges: "DB Long Distance delivered an on-time rate of 81.0 percent in the first half of the year, 2.6 percentage points up from last year. We are not yet satisfied with punctuality as a whole, however. There is more to be done to make our service better and more reliable for our customers, and we will continue our work to this end with discipline and determination."

DB boosted volumes in rail passenger transport in the first half of 2017. In long distance transport, passenger kilometers rose by 3.3 percent to 19.5 billion. In regional transport, they were up 2 percent to 20.5 billion. In DB's rail freight segment, which is currently being realigned, metric ton kilometers were essentially unchanged at 47.8 billion, and the first indications of growth in five years were visible in Germany.

The signs continued to point to growth at DB Arriva. Patronage on its trains and buses rose by 145.3 million, or 17 percent, to nearly one billion passengers in the first half of 2017. Rail volume produced rose by 22.9 percent, bus volume by 5 percent. Total revenues rose 5.3 percent, or EUR 133 million, to EUR 2.7 billion. Adjusted earnings before interest and taxes (EBIT) rose 3.8 percent to EUR 110 million.

There was also growth in DB's infrastructure segment. Transport volumes on the German rail network rose again year on year, by 0.5 percent, with non-DB rail companies raising their share from 29.8 percent to 30.8 percent.