Des Vertannes steps down as IATA chief
After overcoming obstacles, embracing challenges and providing visionary leadership to create new beginnings for the air cargo industry, Des Vertannes has chosen to step down from his position as the IATA's global head of cargo post the association's Annual General Meeting in June. Visionary, catalyst, enabler, mentor are all terms that can be been used […]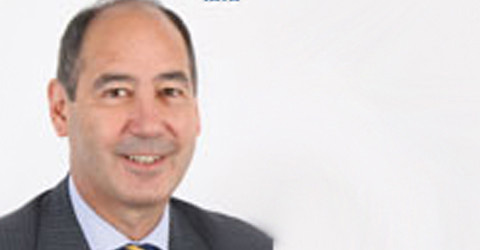 After overcoming obstacles, embracing challenges and providing visionary leadership to create new beginnings for the air cargo industry, Des Vertannes has chosen to step down from his position as the IATA's global head of cargo post the association's Annual General Meeting in June.
Visionary, catalyst, enabler, mentor are all terms that can be been used to describe Des. Thanks to his relentless perseverance and contribution, the air cargo industry has come a long way. During his four year stint at IATA, the organisation's cargo division has been responsible for a number of significant advancements, including the widespread adoption of new security regimes, e-freight transactions (e-AWBs) and the redefinement of the IATA cargo agency agreement. At the recently concluded World Cargo Symposium in Los Angeles, he called for a 48-hour cut in freight transit times by 2020, which clearly spoke about his futurist ideas.
"After a long and incredibly fulfilling career in air cargo, the time has come for me to pass on the baton and spend some more time with my family," Vertannes said in IATA's press statement. "This is not a decision I have taken easily. There are so many exciting challenges in air cargo, so many great projects we are working on, and so many fantastic people, whom I am proud to regard as friends. It will be a huge wrench to step away from that. This is not quite goodbye: for the next two months I am still at the helm and I am dedicated to continuing the work to strengthen this amazing industry," he added.
Des Vertannes' career in aviation spans four decades joining IATA from Etihad where he was Executive Vice President Cargo since April 2007 and prior to that Head of Cargo at rival Gulf Air. Des started his career with British Airways in 1970, and during 14 years at the airline, he held several management posts including Cargo Manager Gulf States and Saudi Arabia in the early eighties. In 1984, he established and managed his own forwarding business before joining Air Canada as GM Cargo in 1991 responsible for Europe, Africa and Middle-East. His next move was to ground handling company Menzies Aviation where he served as Chief Executive at Air Menzies International (AMI) and Managing Director Menzies World Cargo between 1999 and 2005. In June 2010, he joined IATA as Global Head of Cargo and is based in Geneva.
The STAT Trade Times thanks Des for his dedication and passion which has driven the air cargo industry to new highs and wishes him all the best for his retirement.