Delta's nonstop NY-Mumbai flight from Dec 22 expands cargo potential
Dec 19, 2019: From December 22, Delta Air Lines will launch the only nonstop flight between New York-JFK and Mumbai. The airline has scheduled a Boeing 777-200LR aircraft on the route providing extensive import and export opportunities for freight forwarders. Key export products from India are anticipated to be pharmaceuticals, automobile parts, perishables, courier shipments […]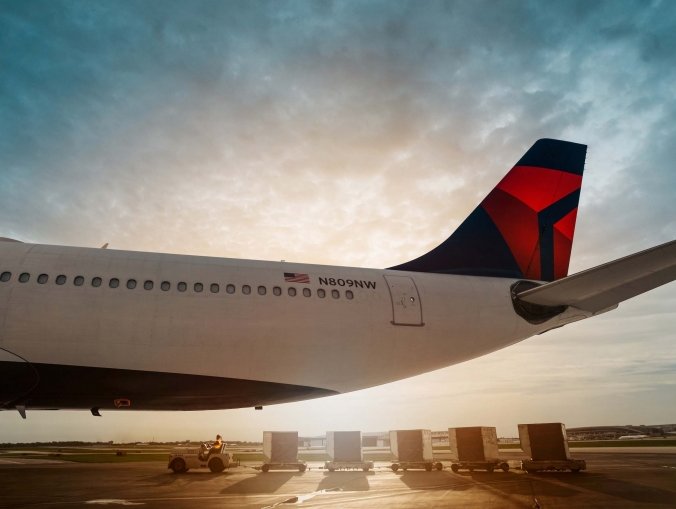 Dec 19, 2019: From December 22, Delta Air Lines will launch the only nonstop flight between New York-JFK and Mumbai. The airline has scheduled a Boeing 777-200LR aircraft on the route providing extensive import and export opportunities for freight forwarders.
Key export products from India are anticipated to be pharmaceuticals, automobile parts, perishables, courier shipments and general cargo. Delta's long-term partner Sharaf Cargo will be the airline's general sales agent for India.
"This is an exciting new route for us and the extensive connections from New York really plays to our network strength in the US providing customers with significant opportunities for import and export in a market that is seeing huge growth. India has been the missing piece of our cargo portfolio and we are receiving a warm welcome back into the market from our customers and partners," said Gonzalo Hernandez, Delta Cargo Sales, EMEAI.
Delta has grown its presence in New York City by over 65 percent in the last 10 years and today operates more than 500 peak-day departures from its hubs at LaGuardia Airport and John F Kennedy International Airport – including more than 200 daily departures from JFK, where Delta and its partners serve 43 international destinations in more than 30 countries.