Delta's SVP for Asia Pacific Vinay Dube becomes new CEO of Jet Airways
<p style="text-align: justify;">May 31, 2017: <a title="Jet Airways" href="http://www.jetairways.com/EN/IN/Home.aspx" target="_blank">Jet Airways</a> Board of Directors have approved the appointment of Vinay Dube as the airline's new chief executive officer. The appointment is subject to receipt of all requisite government /regulatory approvals, including his security clearance.</p> <p style="text-align: justify;">He is currently senior vice president – Asia Pacific […]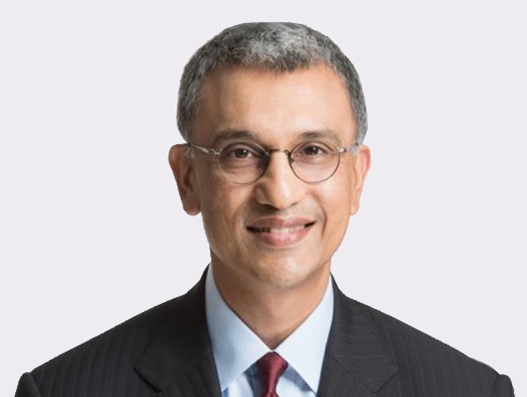 May 31, 2017: Jet Airways Board of Directors have approved the appointment of Vinay Dube as the airline's new chief executive officer. The appointment is subject to receipt of all requisite government /regulatory approvals, including his security clearance.
He is currently senior vice president - Asia Pacific with Delta Air Lines. During his decade long career at Delta Air Lines, beginning 2007, Dube helped grow the airline into one of the largest premium carriers across the Pacific, profitably expanding its Asia-Pacific business, entering new markets and restructuring its network, partner and customer base. Dube previously served as vice president - Alliances and Industry Affairs responsible for Delta's participation in SkyTeam and Delta's partner and industry relations.
Dube began his career with American Airlines as an operations research analyst and soon progressed to Manager of Network Forecasting Systems.
An accomplished industry leader and an aviation veteran with close to three decades of global business experience, Dube has an established track record of business restructuring at large, complex, multi-national organisations. He has lived and worked in the US, Europe and Asia and is recognised within the industry for consistently delivering the highest levels of customer service, brand improvement, profit expansion, revenue growth, operational excellence and world-class employee engagement.
As the CEO of Jet Airways, Dube will be responsible for strengthening the airline's overall business performance and its position in the domestic & international markets. He will also head the airline's Executive Management Team that has been tasked by the Board of Directors of Jet Airways to drive the Company's growth and future strategy by leveraging its enduring partnership with our equity partner Etihad Airways, and achieve significant efficiencies and value for stakeholders, on the back of mutual synergies.
Naresh Goyal, chairman, Jet Airways, said, "An Indian American, Vinay brings an enviable combination of smart and sharp mindset with global exposure to industry best practices. I am sure Jet Airways will gain substantially from his wealth of experience and industry insight. I personally look forward to Vinay providing leadership to the entire Jet Airways team."
Dube said, "I look forward to meet the organisation's business objectives and deepening the relationship with its strategic partner Etihad Airways, in my effort to strengthen Jet Airways' illustrious legacy as India's largest premium international carrier that is ready for its next phase of growth."