Delta places order for 10 more Airbus A321s
<p style="text-align: justify;">Jun 21, 2017: <a title="Delta" href="https://www.delta.com/" target="_blank">Delta</a> is increasing its fleet of <a title="Airbus" href="http://www.airbus.com/" target="_blank">Airbus</a> 321 by 10 additional aircraft, thus bringing its tally to 122 A321s till date. This deal is over and above its already expanded ordered announced in May.</p> <p style="text-align: justify;">Greg May, Delta's Senior Vice President – Supply […]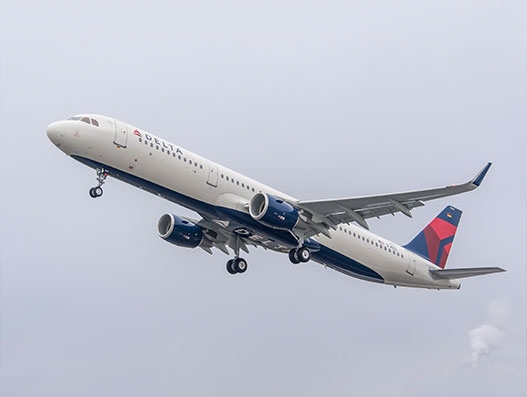 Jun 21, 2017: Delta is increasing its fleet of Airbus 321 by 10 additional aircraft, thus bringing its tally to 122 A321s till date. This deal is over and above its already expanded ordered announced in May.
Greg May, Delta's Senior Vice President – Supply Chain Management and Fleet said, "The A321 is fast becoming a favorite aircraft of our customers and employees alike. Its excellent operating economics and customer capacity also make it a great fit for our U.S. domestic network."
Delta's A321s feature high-capacity overhead bins, the latest in in-flight entertainment, full spectrum LED ambient lighting, standard 110 volt power available at every row, as well as in-flight Wi-Fi and Delta Studio. The A321s will also feature wingtip Sharklets, which will improve fuel efficiency up to 4 percent.
John Leahy, Airbus' Commercial Aircraft Chief Operating Officer – Customers, said that the manufacturer is "most gratified to keep providing Delta with the aircraft platforms on which they can deliver their own, unique brand of 'service and hospitality from the heart.'"