Delta could close 2021 with $1 billion cargo revenue; fuel price surge may hit Dec revenue
CEO Ed Bastian said he was confident about the path to sustained profitability by providing best-in-class service to customers and strengthening preference for the brand while creating a simpler, more efficient airline.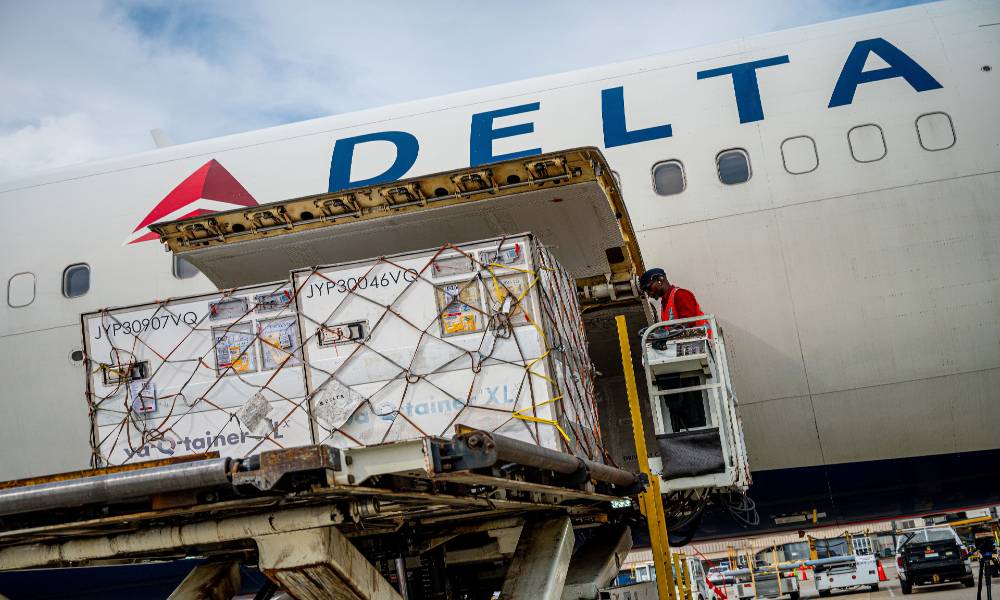 Delta Airlines reported revenue of $728 million from cargo operations for the nine months ended September 30, 2021, an increase of 28% from $567 million in nine months ended September 2019, an indication that the airline could end the year with almost $1 billion revenue from cargo operations with the busy holiday season ahead during the fourth quarter.
Total revenue declined 43% to $20.4 billion from $35.6 billion, according to the results announced today.
"Our September quarter marked an important milestone in our recovery with our first quarterly profit since the start of the pandemic," said Ed Bastian, chief executive officer, Delta. "Our revenues reached two-thirds of 2019 levels thanks to the industry-leading operational performance our people delivered through a busy summer, once again showing why they are the best in the business."
While demand continues to improve, Bastian warned that the recent rise in fuel prices will pressure Delta's ability to remain profitable for the December quarter. "As the recovery progresses, I am confident in our path to sustained profitability as we continue to provide best-in-class service to our customers, strengthen preference for our brand, while creating a simpler, more efficient airline."
Cargo revenue for the third quarter was up 39% to $262 million from $189 million during the quarter ended September 30,2019. "This represents the fourth consecutive quarter of growth compared to 2019 comparable periods. Cargo strength relative to 2019 is expected to continue in the December quarter 2021 as constraints in global air cargo capacity during the peak holiday shipping period support continued yield strength," the statement said.
The airline, which had received aid during the pandemic to stay afloat, reported a net income of $1.2 billion in Q3 compared to $1.5 billion in the corresponding period last year - a decline of 19%.
At the end of the September quarter, the airline had $15.8 billion in liquidity, including cash and cash equivalents, short-term investments and undrawn revolving credit facilities.