Delta to connect Los Angeles and Mexico City with daily nonstop service
<p style="text-align: justify;">July 18, 2017: Delta Air Lines will launch daily nonstop service between Los Angeles and Mexico City from December 1, 2017. The flight, subject to government approval, will connect Delta's LAX hub to partner Aeromexico's Mexico City hub and complement Aeromexico's existing industry-leading schedule between the cities.</p> <p style="text-align: justify;">The flight is an […]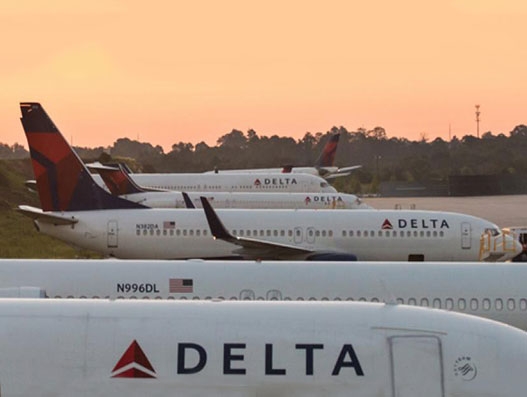 July 18, 2017: Delta Air Lines will launch daily nonstop service between Los Angeles and Mexico City from December 1, 2017. The flight, subject to government approval, will connect Delta's LAX hub to partner Aeromexico's Mexico City hub and complement Aeromexico's existing industry-leading schedule between the cities.
The flight is an important addition for Delta at LAX, marking the airline's return to the LA-Mexico City market for the first time since 2005 and expected to strengthen Delta and Aeromexico's position in the market further.
In May, the airlines had announced that they would be entering five new markets with nonstop flights starting end of 2017. And the routes are Atlanta to Merida and Queretaro, Mexico; Los Angeles to Leon, Mexico; and Seattle and Portland to Mexico City. The new and increased service will provide customers with expanded travel options and choices.
"L.A. is the top US market to Mexico, and Delta and Aeromexico together offer the best schedule between our hub at LAX and Aeromexico's hub in Mexico City with 7 daily flights. Our combined schedule gives customers access to more choices and 20 destinations beyond L.A., and our recent relocation to Terminals 2 and 3 makes it more convenient than ever for customers to connect to those destinations from LAX," said Ranjan Goswami, Delta's vice president – Sales, West Region.
"2017 is the year of Mexico in Los Angeles, a testament to the great numbers of Mexican Americans who call Los Angeles home, and the many more Angelenos who visit family and friends, vacation or do business in Mexico each year. International flights are a strong driver of economic activity for our region, and I applaud Delta's decision to return to the Mexico City market after 15 years," said Deborah Flint, CEO of Los Angeles World Airports.
The Los Angeles-Mexico City flight will be operated using an Airbus A319 aircraft which have a total of 132 seats, 12 in First Class, 18 in Delta Comfort+ and 102 in Main Cabin. All aircraft flying to and from Mexico have AVOD, Wi-Fi and power at every seat.