Delta celebrates 75 years of leading the cargo industry
Delta Cargo is marking its 75th anniversary, tracing its humble beginnings from a shipment of fresh mushrooms to now being trusted with everything from medical and humanitarian supplies to pets and more.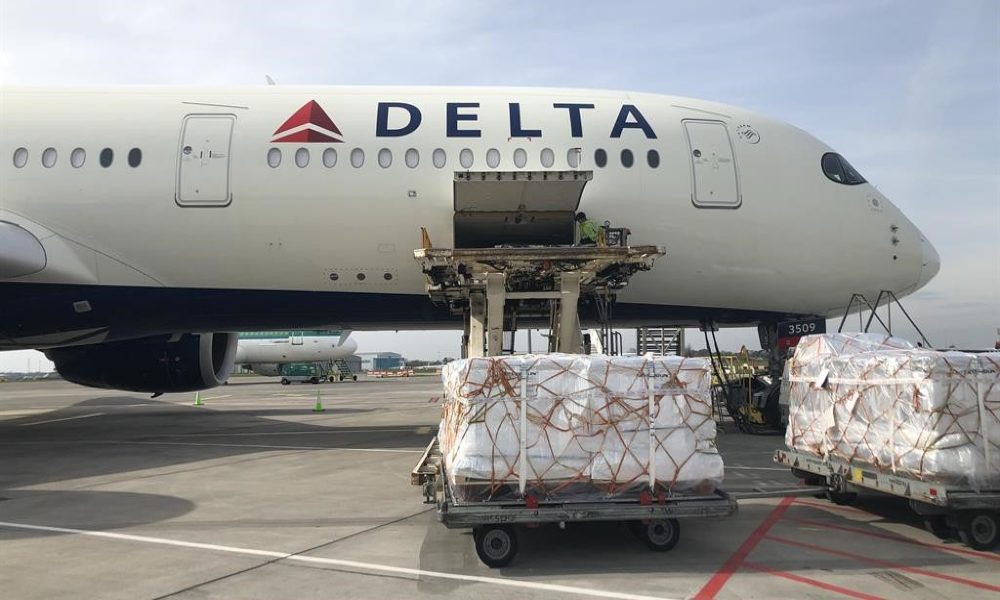 Delta officially entered into the cargo business 75 years ago. In the first week of operation in 1946, the airline carried everything to customers across the U.S.: a 64-year-old, $1,500 soup tureen; 1,100 pounds of auto parts filling six crates; 450 pounds of candy; a box of silver coins.
Delta planes had served the Allied cause during World War II, transporting everything from food and surgical supplies to weapons and auto parts overseas. That helped give Delta what was needed to turn cargo transport into a full-fledged business.
"The airline has grown, and the nature of our Cargo business has changed significantly over the last 75 years, but we are still in the business of providing Best-in-Class service to our customers with any of their freight and logistics needs – large or small," said Robert Walpole, vice president, Delta Cargo. "We are here to support our customers and communities in the U.S. and across the globe. We look forward to another remarkable 75 years."
Today, Delta Cargo offers access to industry-leading shipping solutions and carries on average 2.2 billion cargo tons every year. Whether it's transporting life-saving pharmaceuticals, organs for transplant, fresh flowers, seasonal produce or beloved pets, Delta Cargo's strong product portfolio provides world-class service for every customer's needs.
The team also regularly assists with humanitarian efforts in the communities it serves, carrying over 800,000 pounds of supplies to cities in need after Hurricane Maria struck in 2017. Delta also has carried essential protective equipment and medical supplies around the world during the COVID-19 pandemic.