Delta Cargo's expands pick-up and delivery service for heavy shipments
Delta Cargo has expanded its pick-up and delivery service with Roadie to include DASH Heavy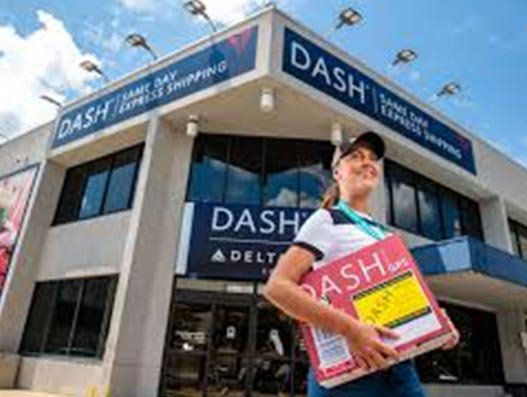 Delta Cargo has expanded its pick-up and delivery service with Roadie to include DASH Heavy. The new service will allow packages between 101 to 300 pounds, or between 90 linear inches (length + width + height) up to the maximum size that will fit on the aircraft, per piece for loose shipments.
As offices move to homes and businesses explore ways to reach existing and new customers and clients, DASH Door-to-Door aims to do deliveries in a matter of hours instead of days. From fresh flowers to auto parts, medical and electronic equipment to apparel, DASH Door-to-Door is a logistics service that offers the fastest cross-country door-to-door delivery.
Delta partnered with Roadie, an Atlanta-based same-day delivery service, to launch DASH Door-to-Door in 2019. The partnership is an industry first for a US passenger airline. The service is now available in more than 60 cities with ongoing expansion.
"This is an exciting opportunity for businesses to further benefit from DASH Door-to-Door by shipping large items and making nationwide expansion a reality," said Shawn Cole, vice president, Delta Cargo. "We're always looking for ways to enhance product offerings and make life easier for our customers."
DASH Door-to-Door pairs TSA-approved drivers with air cargo to create the fastest cross-country door-to-door service available in the US with competitive prices. Customers can send time-critical shipments through the cargo carrier's website with a single booking for flights with pick-up/delivery and receive end-to-end tracking and real-time status updates. The service is backed by a limited service-level guarantee.
"We ship architectural goods and love that we can do all bookings online and get shipments picked up at our facility," said Cheryl Tanner, Bruce Wall Systems Corporation. "We used to pay much more to get shipments out, but since we started using DASH Door-to-Door, we've saved a lot of money."
Roadie has more than 150,000 verified drivers nationwide and the largest local same-day delivery footprint in the US. Delta and Roadie have worked together since 2015 to expedite the delivery of delayed bags.