Delta Cargo to extend Bluetooth tracking capability from early next year
Oct 10, 2018: Delta Cargo will extend the Bluetooth tracking offering to cargo businesses based off airport from early next year. This will enable customers to have end-to-end tracking of the ULDs starting in their own warehouses throughout the journey to the final destination.
The US carrier had announced earlier in the year that it will be providing real-time tracking for unit load devices (ULDs).
Now, with the extension of the tracking technology, customers will benefit in several ways. There will be elimination of paperwork at the dock door when units are loaned out and producing a digital Uniform Control Receipt (UCR) which is emailed directly to the shipper. In addition, customers will receive customised push notifications with full tracking available on deltacargo.com in 2019.
Shawn Cole, Delta's vice president-cargo said, "This is a genuine innovation, and we are on track to launch in January 2019, with full visibility on deltacargo.com later that year, once the customer installations are complete."
Delta is one of the first major airlines to test Bluetooth tracking technology and since March 2018 has deployed readers at 80 Delta and partner airline warehouse locations across six continents, including all US hubs and major trucking stations with 70 locations remaining. 
Nearly 40 percent of the ULD fleet has been tagged with Bluetooth asset trackers, stated the airline in its official release.
By January 2019 the tracking system will be available on nearly all of Delta's ULDs with customer reader installations anticipated to be completed soon after that.  
Real-time ULD tracking information will allow Delta's Cargo Control Center to more accurately monitor and reroute shipments that are delayed due to irregular operations, like inclement weather.
You may also like:-
---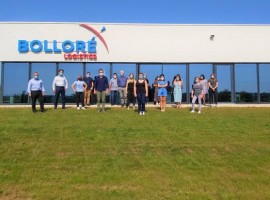 Logistics
It emphasises the company's desire to support its long-standing and more recent customers in the area by delivering local services, supported by its global network.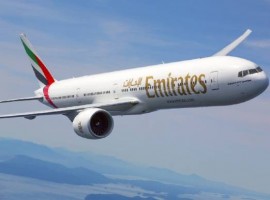 Aviation
The expanded schedule will offer enhanced connectivity for customers travelling to Dubai and beyond to Emirates' network of over 85 destinations.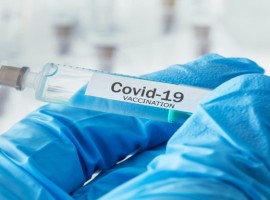 Air Cargo
Aviation
Prof. Dr Wouter Dewulf and Prof. Dr Roel Gevaers from the University of Antwerp and Pharma.aero's Frank Van Gelder share their views on how a weak supply chain can destroy the quality of the Covid-19 vaccine.