Delta Cargo launches charter operations for essential supplies
Delta Airlines is dispatching idled aircraft on cargo runs to destinations around the world, with thousands of pounds of supplies. Delta operated its first cargo-only flight from Dublin to Atlanta carrying medical supplies, and expects to fly more between the Irish capital this week. More than 32,000 pounds of pharmace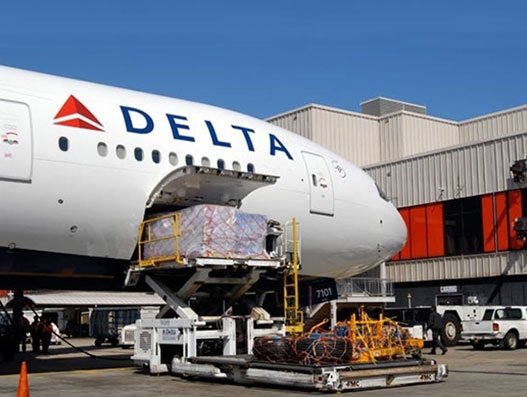 Delta Airlines is dispatching idled aircraft on cargo runs to destinations around the world, with thousands of pounds of supplies. Delta operated its first cargo-only flight from Dublin to Atlanta carrying medical supplies, and expects to fly more between the Irish capital this week. More than 32,000 pounds of pharmaceutical supplies were loaded on the widebody Airbus A350.
Delta also dispatched two Boeing 777-200LRs to from Los Angeles to Sydney, Australia, with more than 80 tonnes of cargo. A cargo flight from Chicago to Amsterdam to deliver US mail is expected later this week. The Boeing 777 and Airbus A350 are two of the largest aircraft in the Delta fleet, and are capable of flying 42 tons and 49 tonnes of cargo, respectively, in the hold.
As international passenger flights have been reduced due to Covid-19, Delta Cargo launched a new cargo charter operation to provide safe and reliable transportation of essential goods to communities around the globe using aircraft that would otherwise be parked.
"We're here to help keep global commerce moving and supply lines open," said Shawn Cole, Vice President - Delta Cargo. "Transforming our operation to provide cargo-only charter flights allows us to diversify our business at a time where the global need to move critical supplies is significant. It's also core to what we do and who we are—ensuring we connect the world, even in challenging times."
Delta has had a long history of delivering much-needed supplies and equipment. In recent hurricane seasons, Delta delivered hundreds of thousands of pounds of humanitarian supplies to the communities that were hardest-hit.
Delta Cargo annually flies 421,000 tonnes of cargo around the world, including everything from pharmaceutical supplies, fresh flowers, produce and e-commerce, to global mail and heavy machinery.