Delta Cargo adds seven CEIV pharma approved stations in Europe
December 14, 2017: Putting pharmaceuticals back in the air, US-based global passenger carrier Delta Cargo will be offering CEIV approved facilities at seven locations across Europe, with the recent addition of Dusseldorf airport to its network. The seven facilities are operated in conjunction with joint venture partners Air France-KLM. Delta Cargo is the first US […]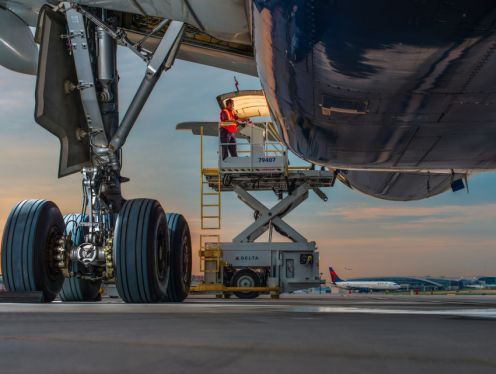 December 14, 2017: Putting pharmaceuticals back in the air, US-based global passenger carrier Delta Cargo will be offering CEIV approved facilities at seven locations across Europe, with the recent addition of Dusseldorf airport to its network. The seven facilities are operated in conjunction with joint venture partners Air France-KLM.
Delta Cargo is the first US passenger carrier to receive IATA's Center of Excellence for Independent Validators (CEIV) Pharma logistics Certification.
Currently, Delta Cargo has 50 pharma approved stations across the globe with seven CEIV approved facilities in Europe%u2014all connected to Delta's largest cargo operation in Atlanta, which is also CEIV certified.
The CEIV stations in Europe are located in Amsterdam, Brussels, Dusseldorf, Frankfurt, Milan, Paris-CDG and Rome, thereby creating a trans-Atlantic CEIV network to the United States.
Delta offers four tailored pharma options, with a variety of containers and coolers, across its network.
Additionally in Frankfurt, Delta offers temperature- controlled carts for the ramp operation, which facilitate transportation of shipments in a temperature controlled environment between the aircraft and the warehouse.
"Delta Cargo has made substantial investments in pharma facilities across its global network, to ensure that it's compliant with the highest industry standards," said Shawn Cole, vice president of Delta Cargo.
"Our priority boarding and quick connection times minimise exposure to outside temperatures, and ensures the integrity of the product, which is vital for transporting medicine to patients," he said.