Delta and WestJet enters into US-Canada transborder joint venture
December 7, 2017: In an attempt to further strengthen their existing partnership, Delta Air Lines Inc and Canadian carrier WestJet have recently entered into a comprehensive transborder joint venture, which is said to boost travel choices between the US and Canada. According to reports, the two airlines are expected to form a commercial joint venture […]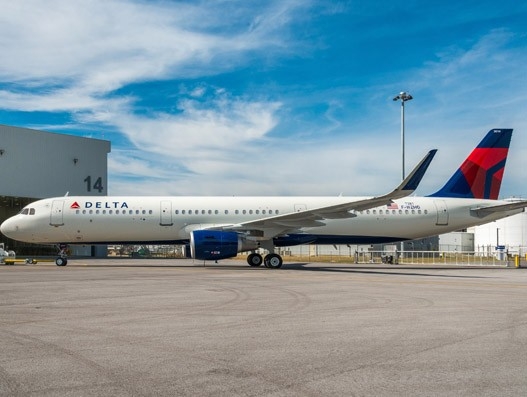 December 7, 2017: In an attempt to further strengthen their existing partnership, Delta Air Lines Inc and Canadian carrier WestJet have recently entered into a comprehensive transborder joint venture, which is said to boost travel choices between the US and Canada.
According to reports, the two airlines are expected to form a commercial joint venture arrangement, which will offer customers access to an extensive transborder route network, world-class airline products, enhanced frequent flyer benefits, shared airport facilities and amenities, and seamless travel experience.
The joint venture arrangement, which is subject to board approvals, execution of definitive agreements and applicable regulatory approvals, in the United States and Canada, include coordinated flight schedules for new non-stop flights to new destinations, expanded codesharing, and provide seamless connections on the airlines' extensive networks in the US and Canada.
Over the past few years, Delta Air Lines has been expanding its global footprint through buying minority stakes and forming joint ventures. Now, it's turning to Canada.
"With its strong brand and employee and customer-centric culture, WestJet is a perfect partner for us in the US-Canada transborder segment, and together we will produce great results for our respective employees, customers and investors," said Steve Sear, president–international and executive vice president– global sales of Delta Air Lines Inc.
"We look forward to applying Delta's experience to build a successful joint venture partnership for this important segment of transborder travel, which is the second largest international segment for the US travel," said Sear.
"The agreement will bring heightened competition and an enriched product offering to the transborder segment, in which both airlines would benefit our guests," said Ed Sims, executive vice-president, commercial of WestJet.
"It's an important step in WestJet's mission to become a global airline. We are delighted to be working with the premier US carrier, Delta Air Lines, in this joint venture," said Sims.