Delta Air Lines CEO announces several technology innovations at CES 2020
January 08, 2020: Delta Air Lines CEO Ed Bastian has announced rolling out several technology innovations this year and beyond, including transformation of the Fly Delta app, PARALLEL REALITY™ display screens, full-body wearable exoskeletons and artificial intelligence (AI) machine learning operations platform. The announcement was made at the ongoing CES 2020 in Las Vegas, the […]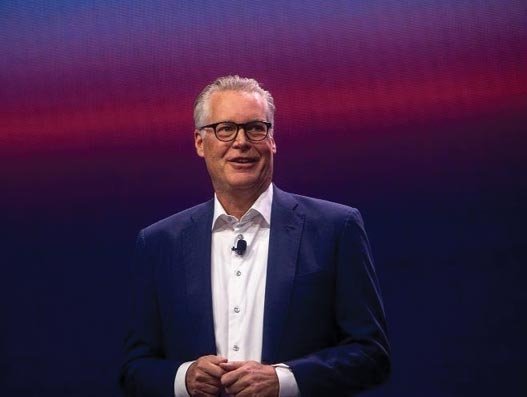 January 08, 2020: Delta Air Lines CEO Ed Bastian has announced rolling out several technology innovations this year and beyond, including transformation of the Fly Delta app, PARALLEL REALITY™ display screens, full-body wearable exoskeletons and artificial intelligence (AI) machine learning operations platform. The announcement was made at the ongoing CES 2020 in Las Vegas, the United States from January 7 – 10.
Delta is applying AI-driven machine learning to decision science on a scale that has never been done before by an airline, to supplement the industry's best operational decision-makers. The proprietary AI-driven platform analyses millions of operational data points - from aircraft positions to flight crew restrictions to airport conditions - to create hypothetical outcomes that help Delta's professionals make critical decisions before, during and after large-scale disruptions, like severe winter weather or a volcanic eruption. It is also a post-mortem tool that can be used to identify how better decisions could have been deployed in a given situation. As more real data is integrated, the innovative platform architecture applies machine learning to arm decision-makers with the best range of options to ensure safe, reliable travel. Delta will launch its initial live implementation this spring. The tool is expected to continually become more effective over time, as more data is collected and integrated.
Delta is partnering with Sarcos Robotics to explore new employee technology fit for a superhero – a mobile and dexterous exoskeleton designed to boost employees' physical capabilities and bolster their safety. Sarcos, the world's leader in exoskeleton development, has developed the Sarcos Guardian XO, a battery-powered, full-body exoskeleton designed to boost human performance and endurance while helping to prevent injury. This robotic suit, designed for employees to wear, does the heavy lifting. By bearing the weight of the suit payload, the exoskeleton may enable an employee to lift up to 200 pounds repeatedly for up to eight hours at a time without strain or fatigue.
Delta is the first company whose frontline employees have worked directly with Sarcos to determine potential operational uses for the Guardian XO. In November, Delta people representing airport customer service and cargo visited the Sarcos headquarters to see it in action and explore how wearable robotics could potentially benefit them in their everyday work. The Guardian XO is designed for use in industries where lifting and manipulation of heavy materials or awkward objects are required and are not easily handled by standard lift equipment. Potential uses at Delta could include handling freight at Delta Cargo warehouses, moving maintenance components at Delta TechOps or lifting heavy machinery and parts for ground support equipment.
Delta also will make investments in verified projects to offset the carbon footprint associated with Global Citizen's year-long Global Goal Live: The Possible Dream campaign which supports the United Nations Sustainable Development Goals.
Delta will partner with the Society of Women Engineers and Girls Who Code to increase gender representation in tech roles at the airline and in the Science, Technology, Engineering and Math (STEM) workforce. The partnerships, announced at CES 2020, will further Delta's strategy of promoting gender diversity by removing barriers, creating hiring pipelines and supporting community programs.
Bastian shared the airline's plans to take a big first step in building its digital concierge by deepening its industry-leading partnership with Lyft. Offering customers multiple points within the Fly Delta app to link Delta SkyMiles and Lyft accounts will make it easier for customers to earn miles during Lyft rides.
Delta Air Lines, in partnership with Misapplied Sciences, will launch the first-ever PARALLEL REALITY™ beta experience for customers departing Detroit Metropolitan Airport this year – the first step toward a future where the airport environment itself is tailored to each customer. This new, opt-in technology allows multiple customers to see personalised content tailored to their unique journey on a single digital screen – at the exact same time and in their preferred language. At a glance, the category-defining technology will provide wayfinding and personalised travel information, like directions to your departure gate, or the closest Delta Sky Club.