Delta Cargo launches real time GPS tracking for DASH Critical & Medical shipments
Mar 01, 2017: Delta Cargo is introducing DASH Critical & Medical, which is fully GPS enabled, same day product offered by a U.S. freight carrier. The new service provides real time tracking and monitoring of any eligible shipment, and customers can ship items up until 45 minutes prior to scheduled flight departure. DASH Critical & Medical is now available from ten locations nationwide namely Atlanta, Chicago, Cincinnati, Detroit, LaGuardia, Los Angeles, Memphis, Minneapolis, Rochester and Seattle with service to 89 mainland U.S. destinations and Hawaii.
"We've tailored and developed this product around our customer needs with the highest boarding priority of any Delta Cargo product, and the fastest transit times in the logistics industry. No one else offers a comparable service," said Gareth Joyce, Delta's senior vice president, Delta Cargo. "Through our soft launch at the end of 2016 customers made it clear that our eyes on approach to these shipments gave them great confidence and the fact that the products such as legal documents or organ transplants got to their destination quicker than if taking the product themselves. We are working to expand the program across our domestic and international network as well as make enhancements."
DASH Critical & Medical shipments have clearly visible, unique pink packaging and include GPS tracking that is proactively monitored by a dedicated team throughout the journey. This helps to ensure that important shipments to deliver at the right time.
Delta's DASH Critical & Medical offers domestic service for time sensitive, small packages such as medical commodities, legal documents, essential machinery parts and aircraft on the ground components.
If delivery is impacted by irregular operations, such as limited flying due to bad weather, the monitoring team will proactively contact local airports to help coordinate the export, transfer and import of all DASH Critical & Medical shipments. DASH Critical & Medical is available for anyone shipping items less than 16 oz. Shipments up to 100 pounds per piece from companies with TSA Known Shipper status can also be accepted as DASH Critical & Medical.
You may also like:-
---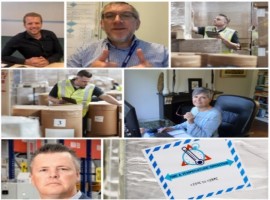 Air Cargo
Covid-19
Amsterdam Airport Schiphol's Pharma Cargo Community is collaborating to ensure the temperature-controlled supply chain is ready for the safe and efficient transportation of Covid-19 vaccines.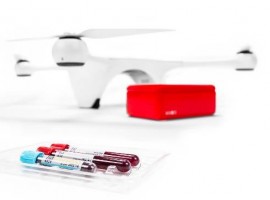 Drones
Through this partnership, Matternet will conduct a joint research project with JAL in Japan, as the company continues to expand its commercial business globally.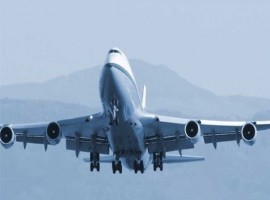 Air Cargo
DSV has now added an additional two 747 freighters to its Europe-Asia cargo air bridge with an extra weekly inbound departure from Shanghai and the new Hong Kong-Luxembourg route.