DB Schenker wins new logistics contract from Finnish lottery company Veikkaus
Sep 04, 2018: DB Schenker will provide contract logistics services to the Finnish national lottery company Veikkaus. The logistics giant has won this contract over by the solution proposed, which is based on a distribution centre near Helsinki. The challenge was to consolidate Veikkaus warehousing activities from two locations in Finland at a new DB […]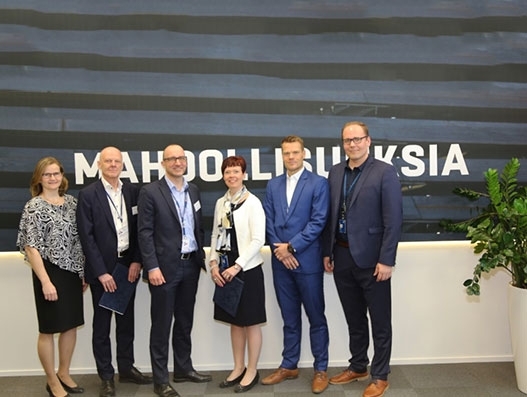 Sep 04, 2018: DB Schenker will provide contract logistics services to the Finnish national lottery company Veikkaus.
The logistics giant has won this contract over by the solution proposed, which is based on a distribution centre near Helsinki.
The challenge was to consolidate Veikkaus warehousing activities from two locations in Finland at a new DB Schenker warehouse, the Avia Distribution Centre in Vantaa, to establish a service centre for maintenance, and to improve logistics and transport operations.
DB Schenker's solution provides storage for finished goods and distribution of 230,000 parcels a year, for a total of some 160,000 shipments, with a guaranteed delivery to around 7,000 Veikkaus stores within 24 hours.
The Avia DC also provides value added services, such as a security warehouse, a dispatch department for lottery tickets, labelling, palletising, campaign packing and paper cutting.
The distribution centre has a total logistics space of 20,000 m² and a capacity of 31,000 pallet locations. It is next to DB Schenker's headquarters in Finland and conveniently located just a few kilometres from Vantaa International Airport, Finland's largest airport, and a motorway with connections to all of the major cities in Finland.
"This new business is incredibly important to us," says Katri Kostiainen, VP Contract Logistics and SCM, DB Schenker Finland. "It underscores our commitment to provide logistics expertise to market leaders worldwide."
"We are very pleased to continue our partnership with Schenker," says Lauri Noro, head of Logistics at Veikkaus Oy.
"Our logistics partner needs to understand our environment so that we can work together to develop our processes. Schenker has been part of our logistics since 1995, and we expanded our cooperation in 2011 to cover the entire logistics chain. Our logistics environment has changed following the merger of Finland's gaming companies, and we strongly believe that Schenker is the right partner to meet this challenge."