DB Schenker opens Stabio warehouse to meet fashion logistics needs
Dec 20, 2019: DB Schenker's newest warehouse is strategically located in Stabio, southern Switzerland. It boasts of several accreditations and a flexible and dynamic structure ideal for handling different products. "The location of the warehouse, paired with its cutting-edge technology, enables DB Schenker to offer competitive services in the field of fashion logistics. With the […]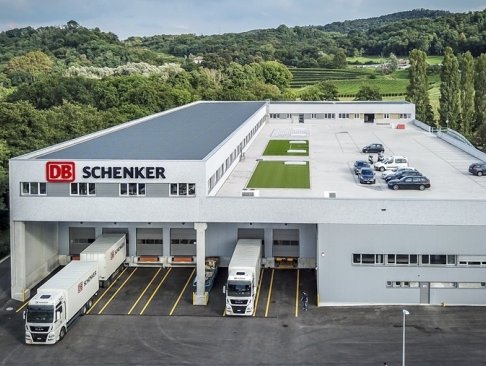 Dec 20, 2019: DB Schenker's newest warehouse is strategically located in Stabio, southern Switzerland. It boasts of several accreditations and a flexible and dynamic structure ideal for handling different products.
"The location of the warehouse, paired with its cutting-edge technology, enables DB Schenker to offer competitive services in the field of fashion logistics. With the new Stabio branch, we hope to better serve our customers in Switzerland by offering a wide range of customised logistics and transport solutions," said Hans-Peter Trachsler, CEO of DB Schenker Switzerland.
Stabio is located adjacent to the border with Lombardy, the largest Italian region by GDP. The strategic location makes it ideal to serve customers of the demanding Italian fashion industry. The warehouse is a dedicated free zone area and several major European airports can be reached within half a day, including Paris, Frankfurt, Luxembourg, Zurich and Milan.
Apart from fashion logistics, the warehouse will serve customers and products in the general cargo, high tech, pharmaceuticals, food and beverage categories. The Stabio branch will offer made-to-measure B2B and B2C delivery solutions for all customers within Switzerland.
The warehouse offers a unit load device and elevated platform, meaning goods can be transported directly from the warehouse via truck to the aircraft, without the need for re-packing. This simplified transfer process not only saves time and increases efficiency, but also offers protection against damage and theft. The Stabio branch additionally has six loading bays and a fully-customizable warehouse management system to fit the unique needs of our customers.