DB Schenker opens first low-carbon distribution terminal in Norway
May 9, 2018: German-headquartered logistics services provider DB Schenker has opened its first low-carbon city distribution center in Oslo, the new Oslo City Hub. Oslo City Hub will be located at Filipstadkaia in the center of Oslo. The building is being constructed from containers and is organized for effective goods handling. The building will cover […]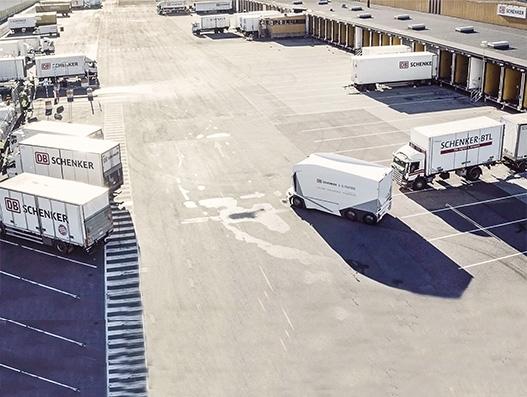 May 9, 2018: German-headquartered logistics services provider DB Schenker has opened its first low-carbon city distribution center in Oslo, the new Oslo City Hub.
Oslo City Hub will be located at Filipstadkaia in the center of Oslo. The building is being constructed from containers and is organized for effective goods handling. The building will cover 457 m2. All goods will be delivered by electric trucks and e-bikes.
With this centrally-located new terminal, the company says that it will reduce CO2 emissions of city goods distribution by 80 percent, as it will be using electric cars and e-bikes.
Oslo City Hub is part of Electric City, the Oslo district's focus on activities associated with its status as European Green Capital 2019.
The company in its official release said that it is aiming to achieve zero emissions in all city distribution in Norway by the end of 2020. The Oslo City Hub project is the first blueprint of how to achieve this.
"Digitisation and more sustainable solutions will be key competitive factors for future logistics. We at DB Schenker already started this future," says Jochen Thewes, CEO of DB Schenker.
"With the low-carbon Oslo City Hub, we are taking another step to dramatically reduce CO2 emissions in our day-to-day logistics business."
DB Schenker is a member of the EV100 initiative, it aims to successively replace Diesel drivetrains by electric ones in collection and distribution transport by 2030.
DB Schenker sets new standards for intelligent mobility in its partnership with Swedish start-up Einride and its worldwide-first fully electric and autonomous truck in commercial operations.