DB Schenker Malaysia opens new logistics facility in Port of Tanjung Pelepas
Aug 31, 2018: Logistics giant DB Schenker Malaysia has commenced operations in its new Southern Johor Logistics Centre located in the Port of Tanjung Pelepas. The facility is located in the PTP Free Trade Zone, Southern Johor, with excellent multi-modal linkages: 38 kilometres to the Port of Singapore Authority (PSA); direct access to Senai International […]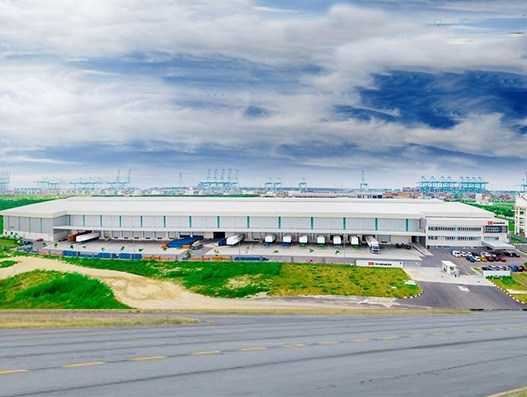 Aug 31, 2018: Logistics giant DB Schenker Malaysia has commenced operations in its new Southern Johor Logistics Centre located in the Port of Tanjung Pelepas.
The facility is located in the PTP Free Trade Zone, Southern Johor, with excellent multi-modal linkages: 38 kilometres to the Port of Singapore Authority (PSA); direct access to Senai International Airport Johor Bahru; 62 kilometres to Changi Airport of Singapore – and to the land side of the free zone allowing access to the major sea ports where the confluence of main shipping trade-lanes are.
"Schenker Malaysia began operating in 1979, and this latest facility along with the recently announced developments in Shah Alam bears testimony to our long-standing commitment to Malaysia, as she celebrates her National Day," added Wolfgang Laabs, CEO of Schenker Malaysia.
The logistics center will provide warehousing, distribution and value-added services.
The state-of-the art logistics center features a built-up space of 224,000 square feet and a total storage capacity of 27,000 pallet positions, plus a 9,500 square feet office space. This facility will provide temperature-controlled and ambient areas to suit the requirements of different customers.
Services offered, combined with the optimal location of the facility, will enable a smooth and accelerated flow of sea-to-air and air-to-sea cargo transportation, as well as cross-border trucking, thus facilitating our customers' goods movement in their global supply chain.
The company has recently launched two new logistics facilities in Malaysia's Shah Alam.