Data-driven sales approach positions ECS as more than just a GSSA
Cedric Millet, Chief Strategy & Digital Officer of ECS Group, speaks about how digital technologies rolled out under "Cargo Digital Factory" are deployed to meet the changing needs of customers.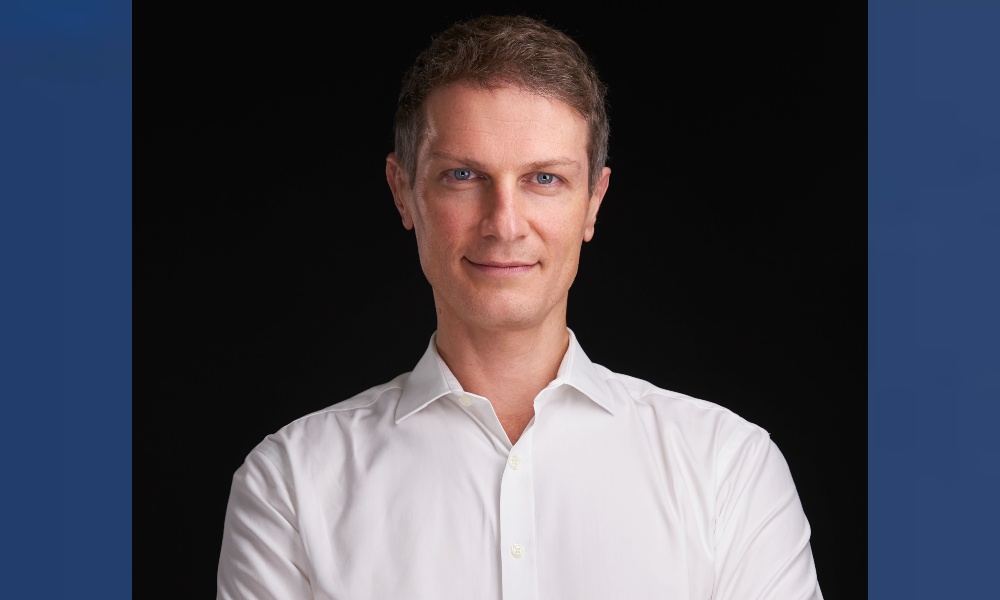 Cédric Millet, Chief Strategy & Digital Officer of ECS Group, speaks to The STAT Trade Times about how digital technologies rolled out under "Cargo Digital Factory" are deployed to meet the changing needs of customers.
What are the strategic changes you are making to make ECS ever ready for the digital era and keep yourself ahead of the competition in the GSSA segment?
Covid accelerated the need for a digital transformation in the cargo industry, which has been lagging behind for decades compared to other sectors. Many cargo industry players are today in a reactive mode when it comes to adapting to the new reality, but ECS started its digital transformation in 2018, way before the pandemic. We had three objectives in mind: harmonize & simplify, digitize to automate and develop new service offerings for our airline customers.
We significantly invested in expert resources, both coming from the cargo activity of renowned airlines and from the technology fields. Thanks to these expert resources and taking as a benchmark the "best in class", we anticipated the evolution of the airlines' needs, and implemented new solutions accordingly. The increased commercial success of ECS Group compared to its competitors GSSAs is not a coincidence: it is of course linked to its commercial strength, but also to its business transformation which makes ECS able to offer today an extensive and unrivaled scope of new services.
When it comes to our customer needs, airlines are primarily looking to maximize their cargo revenues and to reduce their costs. They are also looking for a reliable partner that brings expertise and who is not just a "cost of sales".
ECS is today and more than ever in a position to offer our customer airlines robust commercial planning processes and strategies together with a data-driven sales approach. The later has been made possible thanks to Apollo, our "state-of-the art" business intelligence & reporting system. Apollo has been designed to be the catalyst of our commercial strength and takes the revenue optimization of our customer airlines to a next level. Our Cargo Digital factory also developed new digital solutions that increase efficiency and visibility. Besides Apollo, we created PathFinder, a tracking system featuring best-in-class functionalities including real-time in-flight geolocation of shipments. Other innovations are Quantum, our latest digital solution supporting the ad-hoc pricing process, or Discovery, our e-learning and Change Management platform. We also make use of solutions developed by other tech companies, like Skypallet from Wiremind, as it clearly brings efficiency to the flight management process.
All these initiatives allow ECS to have access to under-targeted customer segments, like the TCM (Total Cargo Management) contracted airlines. Top tier airlines (some of them full freighter carriers) are also subcontracting a bigger share of their activity to us since we have the expertise to cover the full scope of what they are looking for, and not only the commercial part. We are no longer "just a GSSA".
How do you look at the growing presence of digital market place platforms for airfreight? How do you integrate them into your operations because most of your airline customers have their capacity live on such platforms?
Requests for capacity availability and for rates, or making simple bookings should no longer be done via emails or phone calls. This is a loss of time for everyone, forwarders and airlines (or their GSA representative): it must be done online whenever possible. Having that in mind, ECS welcomes any kind of digitization initiative whether it comes from e-booking platforms or any other e-provider.
ECS Group started its "e-focus" a while back, not only looking at "e-distribution" and "e-booking" but also at "e-procurement" (ad-hoc rates requests): we indeed believe that whatever can be digitized should not remain manual. Last year, we connected our TCM contracted airlines to the three main e-booking platforms. The capacity of these airlines is now visible and "bookable" via these platforms. For our customer airlines that are connected to one or several e-booking platforms, this is for us seamless and it indeed automates the booking process, but not the entire commercial planning process though. Capacity optimization, flight planning, GHA interaction and after sales are activities (among others) that these market places do not digitize.
For the rest of our customer airlines whose capacity is managed within our operational system, we took the decision to make use of CargoAi as our e-provider. CargoAi indeed digitalizes more processes than others: rate management, capacity distribution, booking but also the procurement process. Forwarders can request ad-hoc rates and make their "e-quote" enquiries online via CargoAi, instead of sending emails or calling us. We have connected CargoAi to Quantum, our internal pricing system which makes it seamless for our internal users. CargoAi has already been rolled out in the ECS offices in France and Spain. New countries are currently being connected, and we ambition to have all our 150 offices connected by the end of Q2 2022.
One very important thing to remember: you cannot digitize all processes of the air cargo industry, and some key activities will still require human expertise and interaction.