Dan March appointed CEO of WCA with David Yokeum becoming chairman
DEC 10, 2015: Dan March has been appointed chief executive officer of the world's largest independent forwarder network, WCA, with founder David Yokeum becoming chairman, and Ram Menen joining a new global supervisory board.
 Based in London, March, who has been WCA communications director for over five years, will oversee the day-to-day operations and work closely with Yokeum and the new non-executive Supervisory Board comprising Eric Fady, Philip Bilney, and Jim Barnhart, as well as Menen.
 "This is an exciting time for WCA, as we continue to grow our global footprint and offer members new services and opportunities to connect with each other and develop their businesses," said March.
[caption id="attachment_13178" align="aligncenter" width="300"]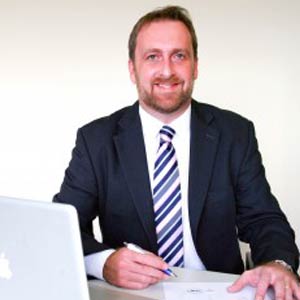 New WCA chief executive officer Dan March[/caption]
 "It is fantastic to have such a strong team of experienced logistics professionals on the Supervisory Board to support that development, and I am delighted to continue working closely with David in his new role as chairman."
 Yokeum, who founded WCA in 1998 as the first worldwide non-exclusive network, will remain actively involved in overseeing the direction and strategy of the company.
 "Dan and I work well together as a team and he has become intimately involved in commercial and management aspects of WCA over the last few years," said Yokeum.
 "We are very proud to welcome the members of our new Supervisory Board. These are some of the most acknowledged and successful business leaders in their fields and will bring tremendous value to the member companies of WCA."
 Board member Ram Menen, who headed up Emirates SkyCargo for almost three decades, said he was pleased to be bringing his experience and knowledge to the WCA Board.
 "I am delighted to join the Supervisory Board of WCA at this very exciting time in the network's development," said Menen.
[caption id="attachment_13179" align="aligncenter" width="300"]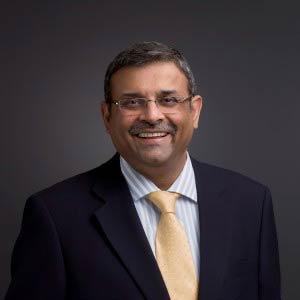 Former Emirates Sky Cargo executive Ram Menen has joined the WCA supervisory board[/caption]
 "WCA has already proven to be a highly innovative company that provides true benefits for the global freight forwarding community.
 "I hope my industry experience and knowledge will help WCA build on its status as the world's most powerful network and create even closer ties with all players in the worldwide supply chain."
 James Barnhart, a fully qualified CPA with a successful 40-year history in the logistics business, helped build WCA in his previous role as vice president Finance and will now act as Company Treasurer.
 Philip Bilney is Group chief executive of FP Marine Risks - Asia's premier marine insurance broker. Bilney began his career in marine insurance at Lloyd's of London and has worked in Asia since 1990.
 Eric Fady, based in London, has fulfilled senior finance executive positions for a range of global insurance, banking and business information companies and was most recently Group CFO and Board member of Hyperion Insurance Group.
 WCA membership encompasses over 6,000 member offices in 190 countries across the globe.
Opening image: WCA chairman David Yokeum