DAMCO works towards trimming carbon footprint with new energy-efficient warehouse
DAMCO has moved into a new 36,000 sq ft energy-efficient warehouse at London's Heathrow Airport as part of ongoing investment in its airfreight offering. The freight forwarder has moved its airfreight operations into offices at the North Feltham Trading Estate, within three miles of Heathrow's cargo terminal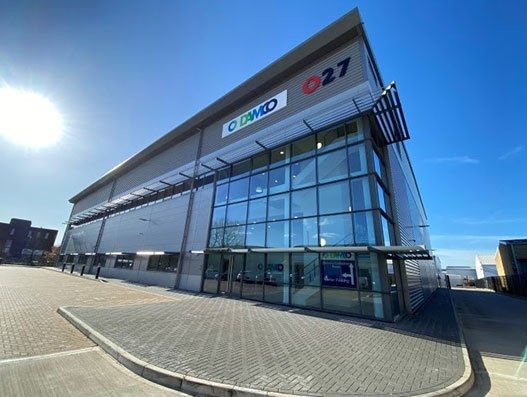 Mar 19, 2020: DAMCO has moved into a new 36,000 sq ft energy-efficient warehouse at London's Heathrow Airport as part of ongoing investment in its airfreight offering.
The freight forwarder has moved its airfreight operations into offices at the North Feltham Trading Estate, within three miles of Heathrow's cargo terminal, to support a growing customer base of leading UK retailers.
The bonded facility's environmental credentials include a Building Research Establishment Environmental Assessment Method (BREEAM) rating of Excellent and a Grade A Energy Performance Certificate (EPC).
"We are working with our clients closely to help reduce their CO2 footprint," said Anthony Akerman, managing director, UK and Ireland, DAMCO.
"Their focus on a triple bottom line to satisfy the goals of finance, environment, and ethical and social drivers to create sustainability means we need to remain creative in our approach.
"By utilising our new facility, we will help to reduce CO2 on air shipments by consolidating clients' cargo at origin in order to book on direct flights rather than use transhipment hubs.
"This allows us to kill volumes on the shipments, providing similar non-direct pricing for cargo that actually flies on a direct flight, reducing the CO2 footprint.
"By choosing a new build, we were able to ensure a more energy-efficient facility, benefitting from solar power on the roof and electrical charging points for our vehicles, and we have invested in recycled office furniture."
The new facility, which is open seven days a week, is located at SEGRO Central Spacewaye in the North Feltham Trading Estate.
"With its prime location close to Heathrow Airport, excellent road connections and quality of workspace, Central Spacewaye provides a compelling proposition to occupiers, particularly those committed to a robust sustainability agenda," said Alan Holland, Business Unit Director, Greater London, SEGRO.
DAMCO, which is a UK Civil Aviation (CAA) Regulated Agent, has invested in the new facility as part of ongoing global growth and development underpinned by its Business Resilience and its Digitalisation Programmes.