Dachser's Frankfurt airport branch gains pharma certification from IATA
Nov 29, 2018: Logistics specialist Dachser has obtained the Center of Excellence for Independent Validators in Pharmaceutical Logistics (CEIV Pharma) certification from IATA for its Frankfurt airport branch.
As an industry standard, the CEIV Pharma certification covers the specific requirements of shippers of pharmaceutical products with regard to secure, correct, and efficient air-freight services. 
The complex certification process began in 2017: CEIV Pharma certification required internal and external training, review of procedures for handling temperature-controlled Life Science & Healthcare shipments, and an extensive assessment of these complex processes by two separate independent validators. 
"This has benefits for our customers. We look forward to playing an important role in the shipment of life-saving medicines, and we will continue to expand our network capabilities as Business Field Solution Life Science & Healthcare over the coming year," said Timo Stroh, head of Global Air Freight at Dachser. 
"Air freight excellence is most evident when best practice harmonized processes are followed, especially when it comes to transporting potentially life-saving cargo such as pharmaceuticals," said Glyn Hughes, IATA's Global head of Cargo. 
CEIV Pharma offers the pharmaceutical industry a globally consistent and recognized pharmaceutical product handling certification that meets and exceeds international global standards and guidelines. These include European Union and World Health Organization Good Distribution Practices (GDP), United States Pharmacopeia standards, and IATA temperature control regulations.
You may also like:-
---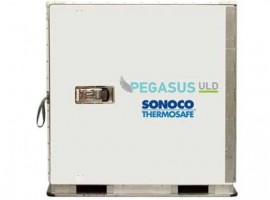 Logistics
FAA approval officially enables reciprocal EASA (European Aviation Safety Agency) approval, which is anticipated in the very near future.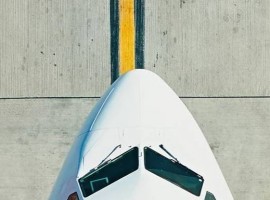 Logistics
The global rollout of CargoWise across a. hartrodt operations in Asia, South and North America, Oceania and Europe, will be a staged process with completion by March 2023.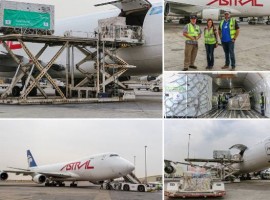 Air Cargo
Logistics
The hospital which included generators, tents, HEPA filters and medical equipment, can facilitate up to 200 people to receive potential lifesaving treatment.